Lispopple Apples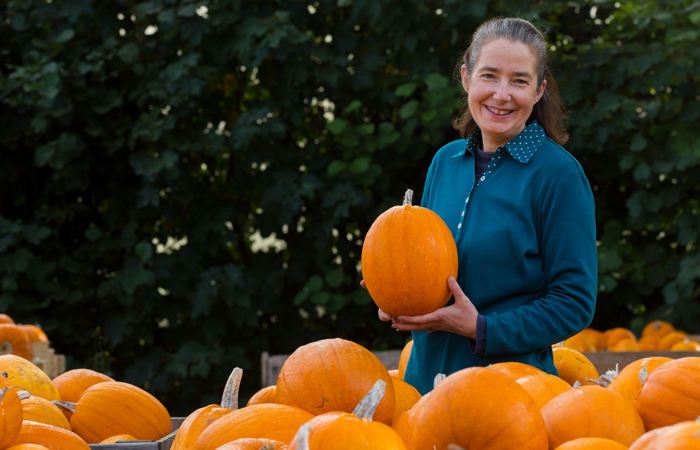 Lispopple Apples has been growing and supplying fruit to Dubliners for almost 50 Years.
Maura Taylor-Buckley, artist and farmer, started out growing strawberries and raspberries in the 1970's. Generations of kids from North Dublin remember going out to Buckley's to pick fruit and earn some pocket money in the summer. The farm was the first 'pick and pay' in North County Dublin and probably Ireland, people enjoyed coming out to see the farm, the cats, the goldfish and the rabbit.
Halloween was always a busy time, the Dublin housewife knew her fruit and came out for a Sunday drive and pick up fresh apples, eaters and cookers. What wasn't sold from the farm went into the corporation market in the city and many a Moore Street trader would buy a tray of Buckley's strawberries from Christy to 'top –up' on the stall, those ladies knew the best.
When Denise took over, she branched out into squash and pumpkins, horticulture is risky and to survive you need to diversify and continuously innovate. As well as her own Popple Juice she supplies Bulmers and the older varieties of apples are prized for cider making. The packing sheds are all Bord-Bia approved and there are always trials going on for new products. The poly tunnels are also used to grow flowers and shrubs, and the Blessing of the Graves is a good time to come out and pick a lovely flower arrangement. 
This family farm put quality produce and sustainable practice above everything, you know what you are getting, the focus is local and you can always drop by and say hello.