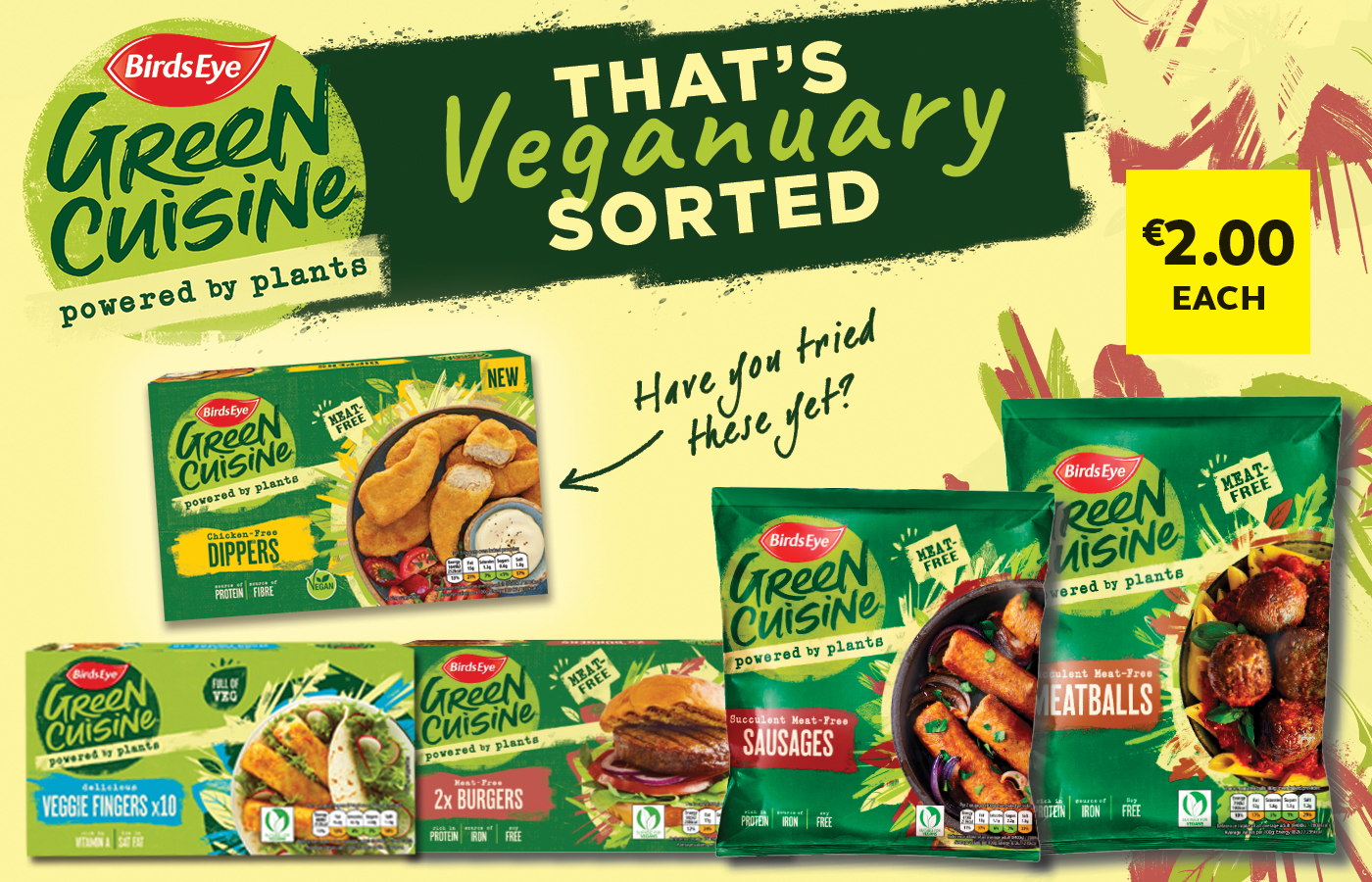 A tasty Veganuary now sorted with a wide range of choice at great value from Birds Eye's Green Cuisine. Choose from Meat-Free Burgers, Sausages, Meatballs or our newest addition to the range- Chicken-free Dippers and Strips! 
Green Cuisine is made with Pea Protein and all products are a great source of Iron, Fibre and protein, not to mention, they are deliciously tasty. 
Whether you wanted to have a 'Meat-Free Monday' with some Meat-Free 'Bangers and Mash', or if you wanted to reduce your meat intake in family dinners, Green Cuisine Dippers are perfect for the kiddies.  
Shop the Green Cuisine offers now at only €2 Each, to give you that Veganuary kick-start.  
Offer valid between 31/12/2020 till 20/01/2021.