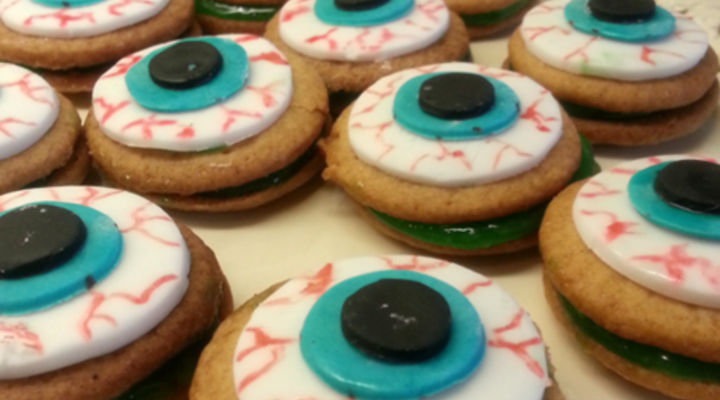 RECIPE OVERVIEW
Eye spy with my little eye, something beginning with H!
Method
Place your butter and sugar into a bowl and cream together until light and fluffy.
Add the egg and vanilla and continue to beat until fully incorporated. Don't worry if the mix looks a little curdled. Once you add the flour it will come together.
Sieve the self raising flour and salt into the cookie mix and beat together just until the mixture comes together in a ball and the flour is properly mixed in.
Turn out the sticky mixture onto a floured surface and bring together into a ball. Then wrap in cling wrap or greaseproof paper and place in the fridge for at least an hour.
Preheat your oven to 170°C (regular)/160°C (fan), gas mark 4.
Prepare 2 baking trays, either with baking parchment
Once chilled, remove from the fridge and roll out to about 2mm in thickness. Use a gingerbread man cookie cutter to cut 6-8 cookies and transfer to the prepared baking tray. Then gather the remaining cookie dough and roll out again and using a circular cutter cut out an even number of circular cookies.Transfer to the second baking tray.
Place your baking trays into the oven and allow to bake for about 8 minutes and check to see if they are done. The cookies will still feel soft to the touch in the centre, but once removed from the tray and placed to cool on a wire rack, they will harden up.
Remove from the oven and transfer immediately to a cooling tray.
To make the "slime" filling, take your lemon curd in a bowl and using a cocktail stick add a dot of green food colouring. Stir well.
Roll out white fondant and using the same cutter that was used to cut the cookies, cut a round white disc for every second round cookie (you won't need to fondant the underneath of the sandwiched biscuit)
Use a small amount of the lemon curd to stick the white fondant to the cooled cookies.Using two smaller circular cutters, first cut blue or green centres for each eye, and a smaller black circle for the very centre. And stick in place
Using red food colouring, paint some blood-shot lines around the whites of the eyes for effect.
Finally use the lemon curd slime to sandwich a plain biscuit base to the fondant biscuit top together.
Maryanne's tip: Different sized cookies will take different times to bake, so try to ensure that you place cookies of the same size on the one tray. Use more than one tray if you have larger or smaller cookies.