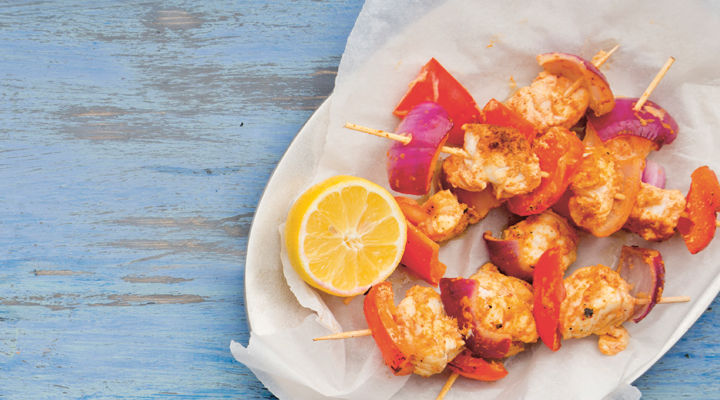 RECIPE OVERVIEW
Monkfish has a membrane covering the entire fish. Make sure to ask the fishmonger to remove this for you or the fish will be very tough. 
2

tbsp

Red Curry Paste

or more if you like it hotter

1

-

Red Onion

cut into bite-sized pieces

1

-

Red Pepper

cut into bite-sized pieces
Method
Preheat the barbecue to a high heat.
Put the onion and pepper in a bowl, season with salt and pepper and drizzle over some of the lemon juice.
In a separate bowl, mix the yogurt and red curry paste together with the rest of the lemon juice and season with salt and pepper. Add the monkfish, stirring to coat. Marinate the monkfish in the yogurt mix for no longer than 30 minutes. The fish will go soft if left in the marinade any longer.
Thread four skewers with alternating layers of the fish, peppers and onions. Cook on the hot barbecue for 6 minutes on each side.
Be the first to add a review.