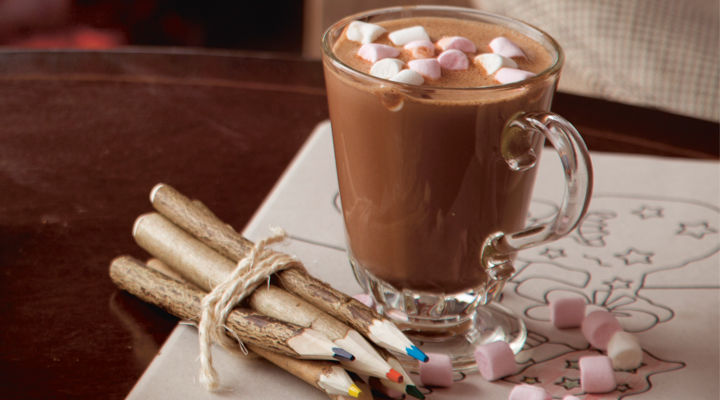 RECIPE OVERVIEW
In the unlikely event of any leftovers, you can chill the mix and serve it with a shot of rum for some grown-up chocolate milk.
100

g

Dark Chocolate

fridge cold

2

tbsp

Horlicks Malted Milk Powder

1

handfull

Mini Marshmallows

to serve

3

tbsp

SuperValu Icing Sugar
Method
Pour the milk into a large pan and set over a medium heat for about 7 minutes, until bubbles just break the surface of the milk.
Meanwhile, put the cocoa powder, icing sugar, custard powder, Horlicks and cinnamon in a large jar, then give it a good shake to combine.
Coarsely grate the cold chocolate on a box grater, add to the jar and mix again to combine.
Remove the milk from the heat and whisk in the chocolate mix a spoonful at a time. When thoroughly mixed, return to the heat and allow to bubble for 3 minutes before pouring into mugs and serving with mini marshmallows on top.
Be the first to add a review.