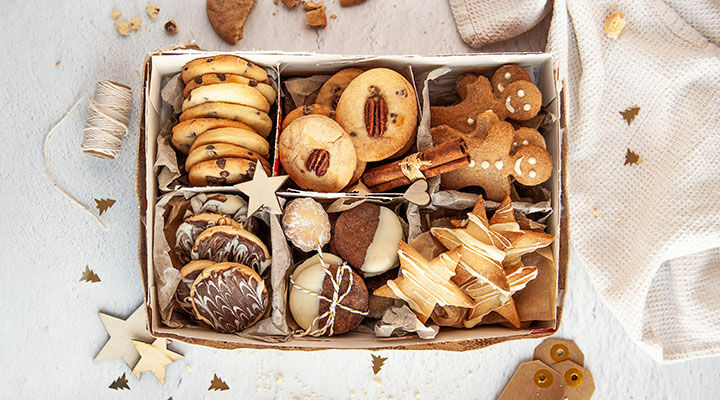 Method
 Preheat fan oven to 180°C. Start by making the dough. Cream the butter and sugar with a hand mixer. Add rest of ingredients and mix until combined. You can use your hands as the dough gets thicker.
Put on a floured surface and divide into 4 even pieces. Each piece will make a different flavour, the first one being plain so no need to add anything.
Add ginger and cinnamon for the gingerbread shape, add chocolate chips to a different batch, finally add cocoa powder to the last batch. Roll out on to a floured surface and cut out using cookie cutters. Place on a lined baking tray and bake at 180°C for approximately 10 minutes or until golden.
Let cool on the tray for a few minutes before removing. Once cooled decorate with your favourite toppings.
Be the first to add a review.