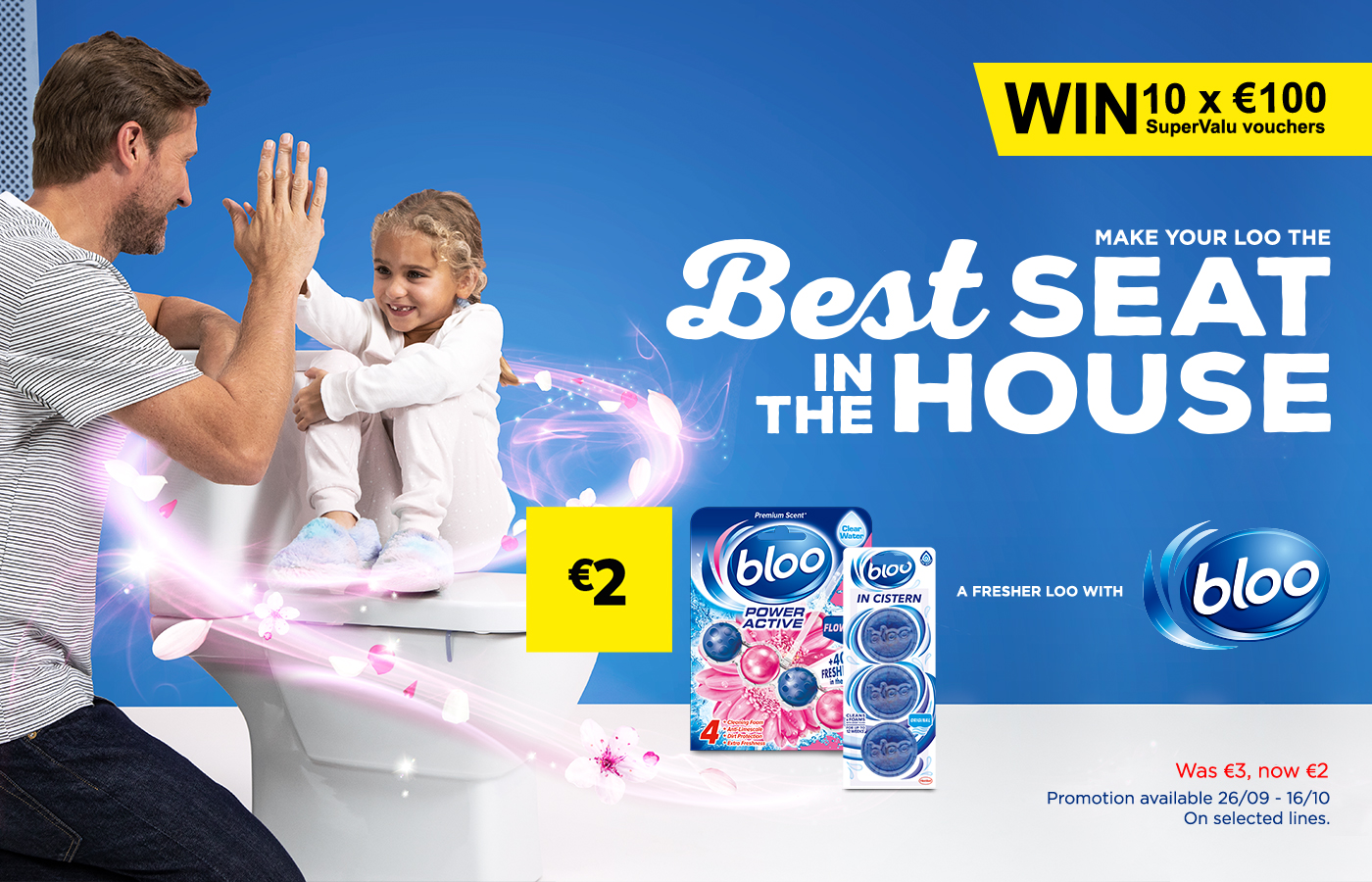 Take a fresh look at your loo with Bloo
It's no mystery why it's known as the throne. It's home to those little moments that matter, like taking a breather from your busy life or just catching up on the news. And when it's sparkling clean and bursting with fragrance, there's no doubt it's the best seat in the house.
So lift the lid on full-on freshness with Bloo's 3 simple steps…
Flush & Protect with in cistern blocks
Freshen & Clean with Power Active rim blocks
Deep Clean with Power Gel toilet cleaner
Good things come in threes- that's why each product works together to deliver the ultimate clean. Start with Bloo's in cistern products for up to 12 weeks of protection against limescale, before using the rim blocks for bursts of fragrance flush after flush. And for even deeper clean, just finish with Bloo aromatic toilet gels in the bowl.
A fresher loo with Bloo…
Freshen up your loo and pick up Bloo rim blocks and in cistern blocks for €2 in your local SuperValu or pick up online today (promotion available 26/09-16/10) – Shop Now
Don't forget to answer the question below to be with in a chance a win one of the 10 x €100 SuperValu shopping vouchers!