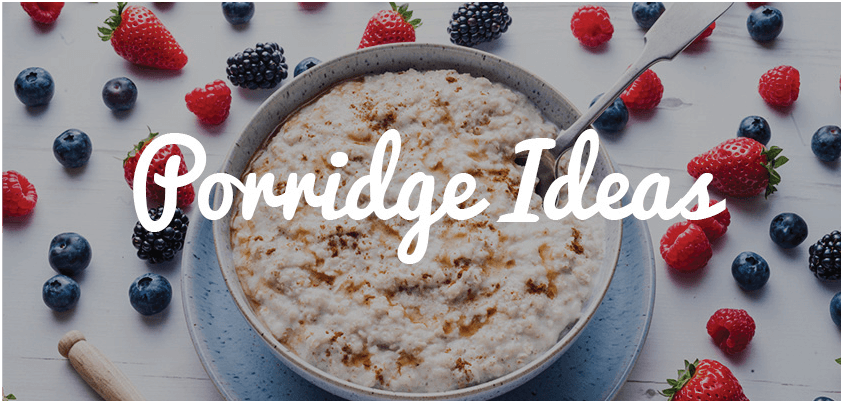 As we move into the winter months there is nothing more satisfying than a comforting bowl of oats to kickstart your day the best way! Try out some of these delicious porridge ideas.
Apple, Maple Syrup and Pecan Porridge
Stir through coarsely grated apple and maple syrup, then top with a handful of toasted pecans and a drizzle of more syrup.


Chocolate Banana Porridge
Mash up a ripe banana – the riper the better as it will add natural sweetness – then cook in with the oats and about 2 tsp cocoa powder (or to taste). Stir well and serve with the remaining banana sliced on top.


Nutella & Strawberries
Swirl in a scoop of Nutella and add some freshly chopped strawberries.


Banana, Peanut Butter & Peanuts
Mash up half of a banana and add it into the porridge, along with a scoop of smooth or crunchy peanut butter. Chop up the rest of the banana and sprinkle on top with some peanuts.


Overnight Oats
Layer your oats with your favourite yogurt flavour in a jar and then pop it in the fridge overnight. The next morning all you need to do is stir it up and top with some fruit. The perfect breakfast for those on the go!