Cheese And Charcuterie Bar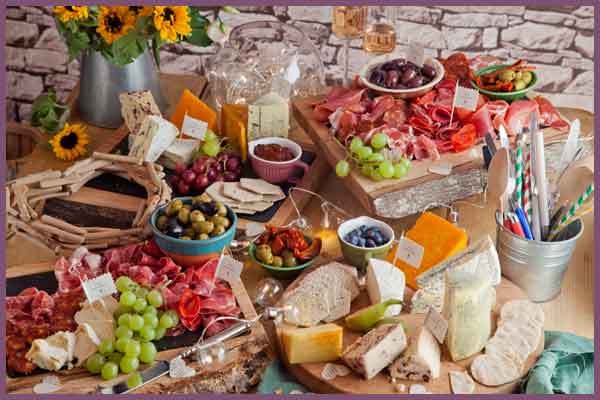 Cover all the bases at your very own Cheese and Charcuterie Bar. All that's good in Irish cheese is here, including creamy blues and smoked classics from Wicklow and Cork. Choose your favourite cured meat from Spanish serrano and chorizo, along with Parma ham from Italy. Round it off with a selection of juicy stuffed olives and bring a Mediterranean flavour to your big day with this tempting collection.
Serves 85-100 people.