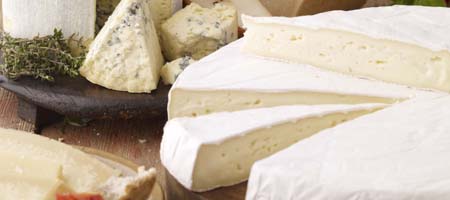 From the Carrigbyrne Farmhouse Cheese Company comes what is often described by gourmet food critics as the greatest cheese in the world; Brie.
Patrick Berridge and his wife Juliet produced their first cheese in March 1982. The family run a 198 acre dairy farm on the outskirts of the village of Adamstown and live in a 19th Century farm house bought by Patrick's father in 1963.
St Killian Brie 1 kg
This hexagonal-shaped full-flavoured Camembert type cheese, is made with vegetable rennet. Hand-crafted with a bloomy white rind, it is made of pasteurised cow's milk entirely from the farm's own herd. Mild when young, the cheese develops an aromatic, clean flavour and softens as it matures.
On a cheeseboard, remove from the fridge an hour before serving allowing it to reach room temperature and develop its flavour.