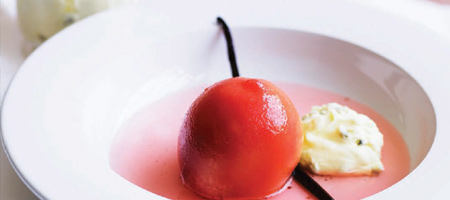 There's more to cooking with wine than the glass in your hand as you shimmy your pots around the hob. Wine can add all sorts of layers of flavour and spruce up even the simplest of dishes.
Swap Wine and Fat
This is a surprisingly healthy solution to reducing the fat in your pan, especially when cooking fish but it works well with meat and vegetables too. Use a smaller amount of fat along with a glug of warmed or room temperature wine. The wine will give you the necessary moisture along with that extra bit of flavour.
Use Wine as a Seasoning
Start with a generous drizzle and then taste the results before you add any more. You will need to cook the alcohol off a bit first for the full effect and don't forget that old kitchen adage: you can always add more, but you can't take it out.
The Simple Wine Marinade
Wine acts as a tenderizer of meats so use it to marinade before cooking – it works just as well with vegetables. Make sure the wine isn't too cold and be careful with fish as the acidity in some wine might toughen the fish if left for too long.
Only Use Wine You'd Drink
For the most part you'll only be using a half a glass so use the bottle you're going to serve with the dish. If you have bottles of wine hanging around that you've already rejected, don't use them in cooking. If they taste bad from the glass they'll only add that poor flavouring to all your hard work in the dish.
Swap Wine and Water
From poaching vegetables and fish in wine to making a straight swap of sweet wine for water when poaching fruits, you'll get all the moisture you need and that extra layer of flavour. If poaching fruit you can then reduce the remaining liquid for a rich sauce.
The Ultimate Gravy Ingredient
Take your gravy to the next level by adding some red wine. Use a little at a time and keep tasting, but you'll need to cook the gravy gently to ensure you lose the alcohol without losing the flavours.
Wine as a Dessert
If you are a confident baker it is worth experimenting with dessert wines as an ingredient where oil is required, like in almond and oil cake. Alternatively, baking fruits with wine gives them an extra special dimension and a drizzle of port or sweet wine over some ice cream is hard to beat.