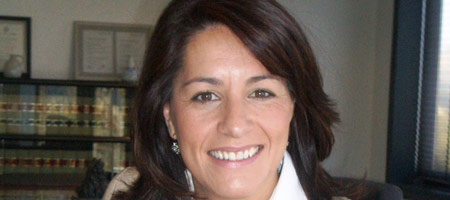 Myriam Vazquez-Vazquez is Director of Pórtico da Ría Albarino, a family owned winery and she has over 50 years experience in wine making.
The Pórtico da Ría Albarino vineyards and winery are located on the Atlantic coast in the Galicia region of northwest Spain. Facing the sea they enjoy the mild ocean climate of the Salnés area in the heart of D.O. Rías Baixas, home of the very best Albarino.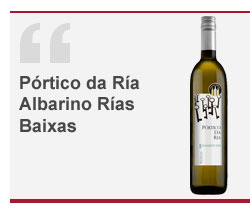 Their Pórtico da Ría D.O. Rías Baixas quality white wine is dressed with a symbolic label; "Pórtico" stands for door and "Ría" can be translated as peninsula.
Myriam educates us on the Galician coastline. She tells us how it has some very distinctive peninsulas on which the Albarino grapes are cultivated. The keys on the label allow you to open the door to their vineyards so you can enjoy and explore Pórtico da Ria.
As for the wine itself; Clear, brilliant wine, straw yellow coloured with green nuances. Wine with an intense aroma perfectly combining the fruity and floral notes, particularly apricot. Freshness on the palate is typical of Albarino together with a touch of acidity perfectly balanced with structure and body.
Perfect on its own it also complements seafood and diverse types of light fish. It also pairs well with most salads.
Pórtico da Ría Albarino has been sourced based on delivering a wine with beautiful purity of fruit and a crisp dry finish which has this very well priced verses some market leaders.