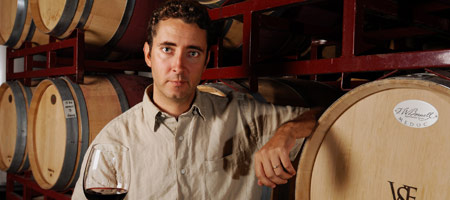 Horacio Vicente is a winemaker in Rio Alto Winery and Vineyards, a family-run business for the past three generations.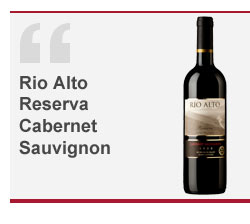 The vineyards are in central Chile, close to the Aconcagua River which extends up through the Andes Mountains until the Chile-Argentina border near the towering peak of Mt. Aconcagua. The mountain breeze that falls upon the vineyards of Rio Alto helps to grow grapes with unique qualities, creating ripe, elegant wines that bear the true mark of Aconcagua.
Horacio tells us that he is very partial to their Rio Alto Reserva Cabernet Sauvignon. It is a great example of how the Aconcagua Terrior flavours the wine. Cool nights produce elegant aromas such as black current, tobacco and hints of black pepper while warm days help the ripening tannins creating a contrast between the cool climate aromas on the nose and the soft and sweet tannins. This versatile wine will bring class to a juicy grilled steak or a fine cheese selection.
Working with SuperValu has been a very positive experience for Horacio. Our focus on quality is just what he wants to express in Rio Alto wines.