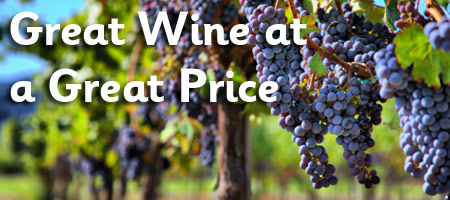 We talk to Kevin O'Callaghan, Wine Buyer for Musgrave Retail Partners about finding exciting new wines and bringing them to you at the best prices possible.
Everyone loves a bargain and wine is no exception. There is a certain element of pride picking up a good bottle of wine not having paid over the top for it, with an even greater sense of satisfaction if it's a wine you have never tried before. The only problem is taking that brave step to trying something new which is inevitably accompanied with some trepidation.
"We have made exploring wine easy, fun and more affordable"
I would describe it as similar to looking at a Chinese menu, with a huge variety of dishes, yet still going for the sweet and sour or chicken curry because of the risk involved with the unknown or untried. Not that there is anything wrong with this but if you are going to be unfaithful to anything in life then it should be to wine, after all if you have a taste for wine then you have a taste for life. But expanding your repertoire in wine is much easier said than done as with the many 1,000's of bottles out there where do you start?
Putting this collection together has taken some time with many 1000's of bottles tasted and working exclusively with our wineries and wine makers to ensure a price to quality ratio that favours you, our customers.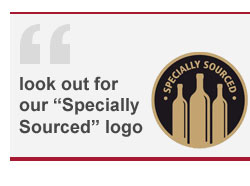 I believe we have made exploring wine easy, fun and more affordable than ever before and I hope you join with us as we continue to challenge and change our approach to wine together.
Bringing to life what we believe is a selection of "Specially Sourced" wines that you will enjoy exploring and the best thing is all you have to do is look out for our "Specially Sourced" logo on each bottle - Happy hunting.