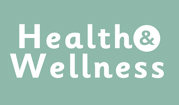 Ireland has a very high occurrence of Coeliac disease, a condition where someone has a sensitivity to gluten, the protein found in wheat, rye and barley. SuperValu stores throughout the country have a great range of foods to help people with Gluten intolerance and we are adding more products to this range all the time.
Below you can find links to some helpful information on what you can do to ensure a healthy diet and lifestyle if you are a sufferer of coeliac disease as well as some tasty gluten free recipes from Kevin Dundon which everyone can enjoy.
For more information on Coeliac disease please see the Coeliac Society of Ireland's website.