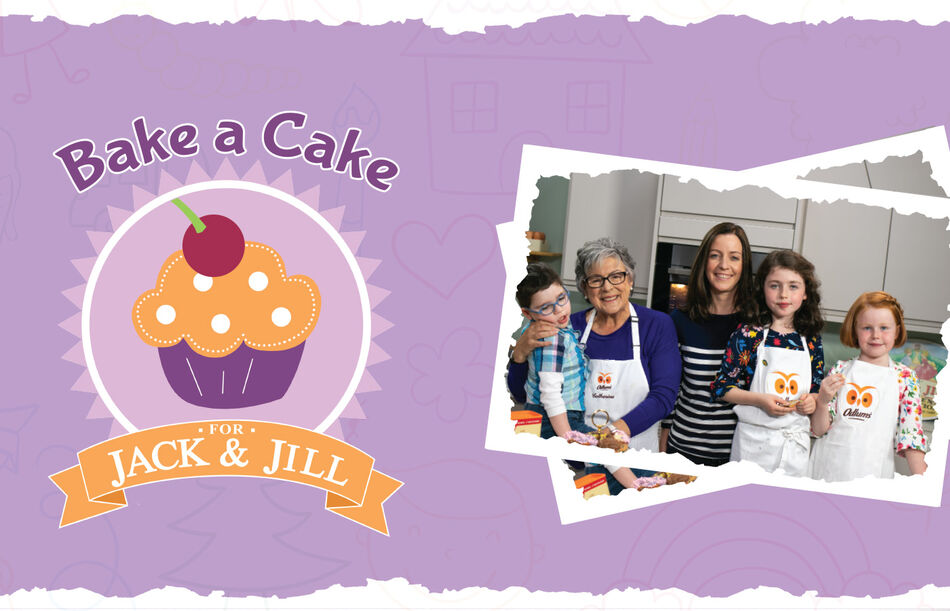 This October the Jack & Jill Children's Foundation, supported by Odlums, is asking people to whisk up some tasty treats across the country and host bake sales and cake parties at home, school or in work to help raise some much-needed funds for very sick children across Ireland.

So, get involved!

You can register now for a free baking pack at www.jackandjill.ie or to donate to Jack & Jill.

The Jack & Jill Children's Foundation provides home nursing respite care to families with children up to 5 years.
Every €16 provides 1 hour of home nursing care.