Mother's Day, or Mothering Sunday, is celebrated all over the world, but here at home we celebrate on the fourth Sunday of Lent, this year this date falls on 6th March.
My mother has been one of the biggest influences in my life, she instilled in me my passion for cooking, from watching her prepare hearty family meals in the kitchen, to the wonderful aromas of a home cooked meals or home baking when we came home from school.
This year my children will delight in preparing breakfast for Catherine, of course under my careful supervision, nothing too taxing as I want them all to be involved, but a recipe that is quite simple to prepare but ever so tasty. We will cook Eggs Benedict with Asparagus Spears, smothered in a lovely hollandaise sauce, served with some lovely freshly squeezed orange juice and a big mug of freshly brewed coffee. We will be using some fantastic products from the SuperValu Food Academy, like O'Neill's Bacon and Bella Hen Eggs, served on some lightly toasted breakfast muffins. Asparagus Spears (which are wrapped in the bacon) are just making an appearance in stores now, the young spears are very easy to prepare just snap off the woody base by gently bending the stalk near the bottom, it should break naturally. When cooking the asparagus be careful not to cook for too long though, limp asparagus are neither appetizing to look at, nor to eat.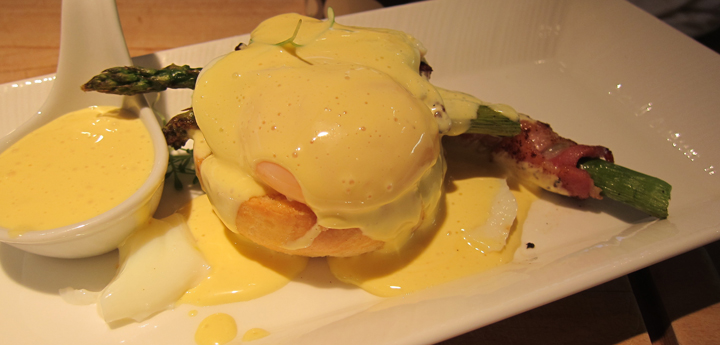 My all day breakfast tartlet is a very easy breakfast for younger members of the family to prepare too. Just roll out some puff pastry (when cooking at home I buy the ready made stuff, and nearly always have a pack in the fridge in case of impromptu visitors, very, very handy indeed!). Add your favourite breakfast ingredients; cooked Superquinn Sausages, De Roiste Pudding, O'Neills Bacon sitting on a bed of tomato, on some puff pastry, and popped into the oven for 10 minutes, then remove it from the oven and crack an egg on top and pop back into the oven for a few minutes until cooked to your liking. This is a great brunch for the family, it doesn't have to be made in individual tartlets, just use one whole sheet of pastry and pile the ingredients up!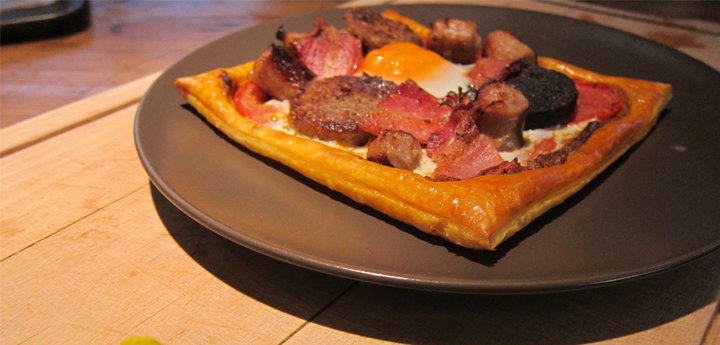 Another very nice idea for breakfast in bed is an Omelette Arnold Bennett, an omelette with some smoked haddock in it, covered with a béchamel sauce and finished with some cheddar - this is named after a gentleman who ordered an omelette with smoked haddock, in the Savoy London, a bit trickier than your normal omelette but well worth the effort.  Serve with some grilled tomatoes.
Finally, for those who have very limited cooking ability but still want to serve Mum breakfast in bed, why not try some brown bread with smoked salmon and fresh lime? If you don't have time to follow my brown bread recipe, a very good alternative is Sean's brown bread. I'd serve this with some pickled cucumber, a wonderful accompaniment to salmon but also to salads or cook fish dishes. The secret here is the fresh fruit juice, either lime or lemon, it really wakes up those taste buds.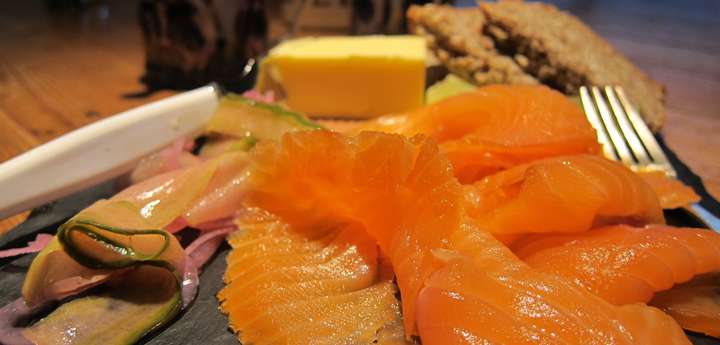 Remember, no matter what you cook it really is the thought that counts, even tea and toast and a lie-in make for a happy Mum. But it's vitally important that if you do make breakfast in bed for mum this weekend, clean up after yourself - don't leave the dishes or pans in the sink for her to clean up after you!


Happy Mothers Day to all you great ladies!


Kevin.