Essentials
Shopping and eating well on a budget is possible, but it takes some planning and this includes making sure your store cupboard is well stocked. The shopping list is also crucial. Without it you end up buying food you don't need or don't use and it ends up getting binned.
When you go shopping, always check what the specials are and organise yourself from there. SuperValu specials are a great way to go if you are on a budget. Great value pork, bacon or chicken, together with vegetables and you're all set. 
Shopping Online or through the SuperValu Free Shopping App is also a great way to help you stick to a budget as you can store all your favourites and avail of all special offers without being tempted to stray from your list.
Visit our Meal Plans for lots of recipes and ideas to help you plan ahead.
Leftovers
Some people don't like using up leftovers but it is something we must and should look at. The carcass of a roast chicken or the bone from a roast beef, pork or ham can be turned into a delicious meal. Another great budget stretcher is shank of bacon. I buy these for about €1.50 each, which I boil then cool in the water, before taking out and carving beautiful slices of bacon. You could also add something like this to leftover chicken to make a pastry topped pot pie.
Because of their abundance, buying vegetables in season tends to be cheaper. This is a great time to make soups and have them available when in a panic… probably the best trick I learned from my Mum was soup. She always said you are never stuck if you have a pot of soup on the go. Nobody ever refuses soup. We had leftovers soup, don't ask what's in it soup, soup on cold and warm days, empty the fridge soup and on it went. When you asked her for the recipe she would say "That's my secret".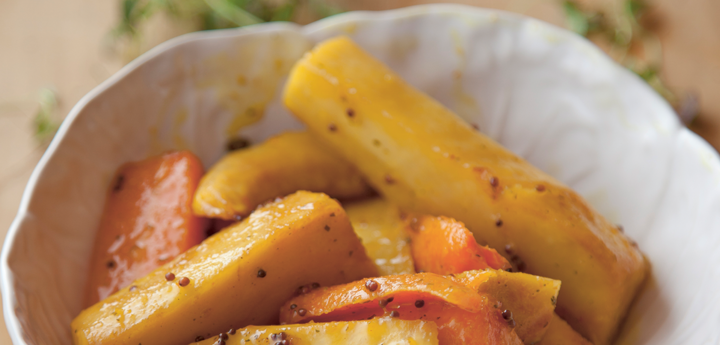 Eggs are another ingredient which make great meals. What's wrong with boiled eggs and brown bread? Home fried leftover potatoes topped with a fried or poached egg. A dollop of Hollandaise made from the yolks and meringues for desert made with the whites. Or creamy egg… hot mashed potatoes with a raw egg whipped in at the end and some crispy bacon bits. I suppose we were having Potato Carbonara all those years ago and didn't know it. How about frittatas - poshed up omelettes that are a magic way to use up leftovers.
Talking with a friend the other evening, she recalled her mother's love of cooking for her family. She had a budget because there was no other choice. When the hens were laying well there was cake in abundance but when the eggs were scarce she remembered her Mum taking down the old worn cookbook of an aunt and looking through it to find a recipe that only needed an egg or two.
We hear our modern day chefs talking about their mother's cooking and including their recipes in a lot of their work. I wonder will generations to come be doing the same? I think we need to start in earnest to make sure they do.
TOP TIPS FOR GETTING ORGANISED
Go through your store cupboard, take everything out and starting as you mean to go on. If you have drawers in your kitchen try using them for your stores. Take out the tea towels and put them in the cupboard. It's easier to see what's in the drawers when you're making your shopping list.
Sort spices and herbs, putting them in clear jars, with the names on the top of the lids. Having them in clear jars lets you see at a glance if you're running low and need to add them to the shopping list.
Keep tinned produce in order, for example all the beans together. It has happened to us all that we think we are out of baked beans only to find a couple of tins behind something else.
Keep all dried goods, flour, pasta, rice etc. in larger jars. This way it's easier to see what you have at a glance, when meal planning ahead.
I store my veg in baskets in a cool place. Anything that needs refrigeration, use your fridge accordingly but make a big effort not to overcrowd it. If you do, something will get lost in the melee and will end up in the bin.
Go through your freezer and get rid of everything you're not sure of. Try to use everything you put within a month. Aim to freeze stock from all the leftover juices from roasts, boiled down bones etc. Then when you see veg at knock down prices all you have to do is defrost your stock, add what you like and there's your soup.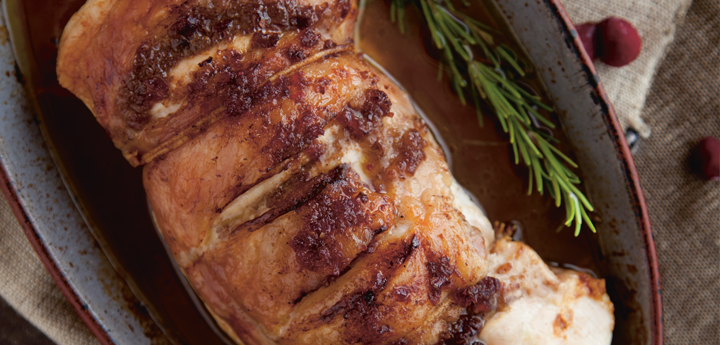 If you can, plan what you're going to cook for the week. Here's a sample list of main meals for a family of four:
Monday - Roast chicken with oven roasted veg.
Tuesday - Left over roast chicken pot pie or poshed up vol-au-vents. Tray of homemade chips.
Wednesday - Home fried potatoes topped with fried or poached eggs. (Prepare potatoes on Tuesday evening)
Thursday - Pasta dish of your choice with a green salad and crusty bread.
Friday - Traditionally Friday is fish day, which can be done in a hundred different ways. Maybe today is your day to be kind to the faddy eaters and cook their favourite dish. Frittatas are a great way to introduce fish like smoked haddock or smoked mackerel. Again you can accompany this with homemade chips or baked potatoes filled with coleslaw or corn or just a knob of butter.
Saturday - It's no harm to give the cook a break and everyone to go solo, if the fridge has cheese in it, there are good tomatoes and eggs in the bowl and bread in the breadbox then they won't go hungry. Saturday evening for us is fry or grill time. Once a week is OK.
Sunday - Sunday lunch is a major event in the week for a lot of families. It's the time when most of us are off and we have time to spend together. I try to plan this meal for early evening so that the whole day is not spent cooking and washing up.

Try having a joint of meat that maybe can do for the Monday dinner as well. Also try getting other members of the family to show off their cooking skills, it's good for the main cook to have a little down time too! All my suggestions and tips are great in a normal world with everything on our side. However one mishap can turn the tide and be well aware of this. Just do your best when you're able to and strive not to waste anything if you can.