When we think of superfoods, many think of exotic foods that are hard to find without visiting your local health store -  a myth I hope to dispel.
Most superfoods are cupboard staples we are using everyday without realising their nutritional punch, and without breaking the budget. The definition of a superfood is fairly general but straightforward, a food packed with vitamins, antioxidants, minerals and/or flavonoids, one that promotes wellness and combats health threats when eaten regularly.  
Breakfast, as we all know, is the most important meal of the day, and one of the best ways to start your day with a superfood is with oats. Oats are high in soluble fibres, known as beta-glucans, which help even out the sugar and cholesterol levels in your blood. Porridge is one of the most popular ways to eat oats, another is to make your own granola or granola bars. See my recipe for fruity porridge with apples and blueberries, a healthy meal packed with superfoods and budget friendly too.
Another great breakfast is my berry and avocado smoothie – adding avocado to a smoothie gives it a much creamier and richer consistency, whilst increasing the nutritional value. These smoothies are perfect for all the family and can be carried in a tumbler or flask to have on the go. I've used blueberries, readily available in most supermarkets, however acai berries, said to be one of the best superfoods, can be used as an alternative.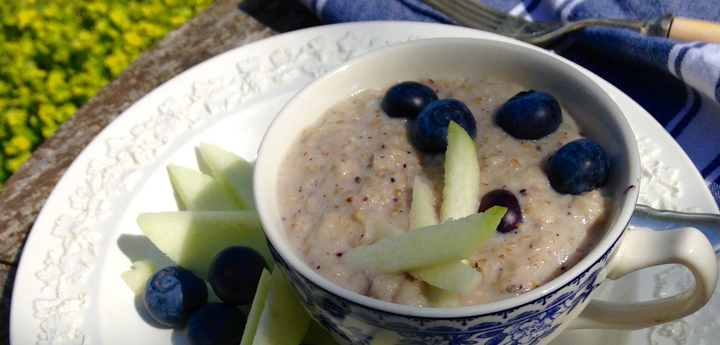 Many vegetables fall into the superfood category, think brassicas like sprouts, broccoli, kale and cabbage. However cauliflower is now the new kale, rich in vitamins and minerals, it helps the body to detoxify and speeds up digestion. It can be mashed, pureed, baked or fried and used an alternative to rice or potatoes. See my recipe for cauliflower rice with summer vegetables salad. Sweet potatoes are another superfood, and you should try using these more in your diet, for example making sweet potato mash to top your shepherds pie. 
Another great superfood is garlic. Did you know that it acts as an anti-inflammatory and reduces your risk of getting bacterial infections? Ok so your breath isn't great after it, but a couple of cloves a week will contribute to better health. For a superfood-packed lunch try my roasted vine tomato and garlic soup with basil, great on flavour and packed with nutrients.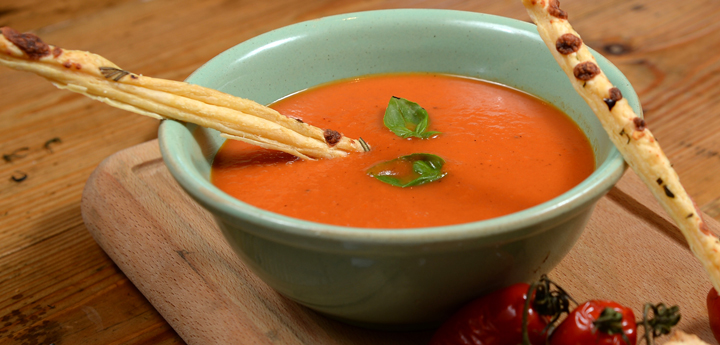 For a delicious summer superfood salad you can't beat my prawn, avocado and melon salad. Try adding some seeds or sprouts for some extra nutrition, there's very little that doesn't work in a salad.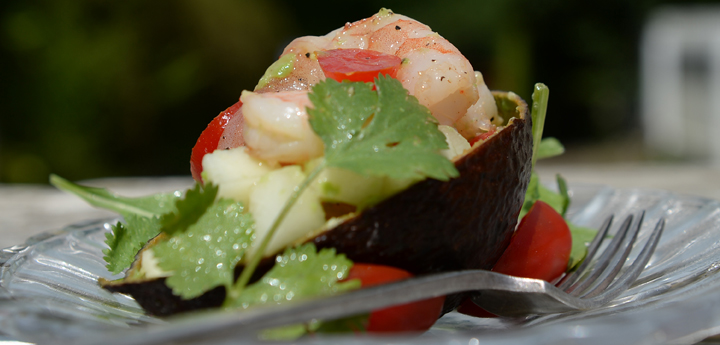 I am now a big fan of chia. Sometimes super seeds or sprouts can leave an unpleasant aftertaste but this is not the case with chia. You can eat these little seeds on their own, dry, or stirred into other foods, they can even be ground and used as a part replacement for flour.
They can also be sprinkled on salads, yogurt and porridge, and added to soup and stews but my favourite way of using them is in puddings or shakes.  
Before I finish let me tell you about a superfast superfood that makes the perfect snack when you're on the run - Cool Beans, a super healthy baked meal in a pot. Cool Beans is part of the SuperValu Food Academy, and their bean products are high in protein and fibres, really low in calories and fat, with no added sugar - the healthy option and gluten free too! For other delicious fast superfoods look no further than your fruit bowl - melons, pineapples, oranges and apples, to name a few – the perfect fast food. 
Kevin 
Here's some of my favourite recipes... now get cooking!