Karma is a wonderful word, and I love the idea of Good Food Karma, which encourages us to share good times with good food, in the company of good friends and family.
In this busy hectic world it is good to remember that good food is more than just sustenance, it's also a necessary resource for connection, communication and community, particularly when creating occasions of happiness with friends and family.
When it comes to cooking, I like to use fresh fruit and vegetables as much as possible. Seasonal food in my opinion is fresher and tends to be tastier and more nutritious. I also try to source ingredients locally, this is important as it supports the local economy; it also means that you shouldn't be paying a premium for food that might be difficult to source. For example, now we have swede, parsnips and cauliflowers just about to go out of season, but they will soon make way for other delicious replacements, like courgettes, peas, herbs and salad vegetables, not to mention wonderful rhubarb, gooseberries and all the summer berries on their way too.
Getting the family involved in preparing meals is something that's important to Catherine and I.
As most of you know roast chicken is my favourite dinner though lamb is very much in season at present and at weekends we try to involve the children in the preparation as much as possible. It's a good way of catching up with each other as we peel, wash and chop the vegetables, set the table and sit together. For the duration of the meal, all the phones and iPads are switched off as we sit and eat the food we have prepared and enjoy each other's company.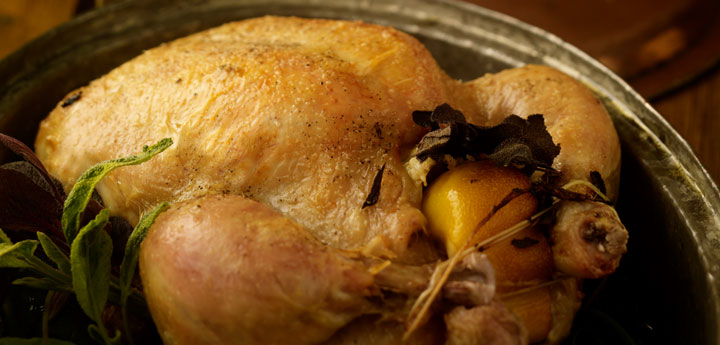 When it comes to making desserts there is never any shortage of volunteers, especially if the recipe calls for melted chocolate (as in my fruit kebabs with chocolate sauces and profiteroles). The children are more than happy to lick the bowl clean, their chocolately faces a reflection of pure happiness. They love baking too, watching their efforts come together for the family to enjoy at the end of a meal.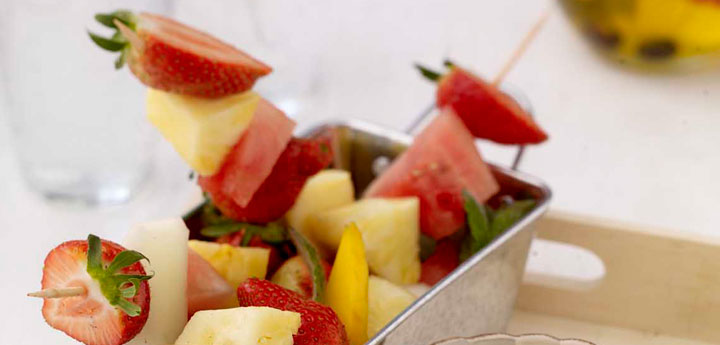 There's nothing like a bit of good weather to get us dusting down the barbies. Barbecues are a great social occasion for getting people together in a relaxed and social environment, and give me a great excuse to chat with family and friends about one of my favourite subjects - good food. I like to get everyone involved making salads and coleslaw, mixing drinks and cooking the meat and vegetables. There's some great barbecue recipes on the site and feel free to share your recipes too through the Good Food Karma hub – at the end of the day it's all about the company of friends and family, good food, no hype!

Kevin
Here are some of my favourite recipes... now get cooking!