Valentine's Day is almost upon us again, one of the few days in the year when you can make a fuss of that someone special in your life, and make them feel cherished and valued.
For us it's one of the busiest nights of the year, so it'll be a busy night for me in the kitchen and Catherine taking orders in the restaurant. However I will make time to cook for us and share a meal when service is over.
I remember as a young fella heading to school on Valentine's Day, wondering if there was going to be a card or two on the desk. Thankfully I wasn't disappointed, then it was a case of stolen glances around the classroom trying to deduce the sender. These days I think social media has taken a lot of the mystery away. Don't get me wrong, I love my Facebook and Twitter, but find that on special occasions the number of cards dropping through the letter box has diminished.
This year if you plan on cooking a nice romantic meal, here are my top ten recipes.
1. Prawn and creamed leek tartlet with parmesan pastry – these take a bit of effort but are well worth it. The parmesan flavoured pastry gives a lovely twist to any savoury pie dish and a little crème fraiche or sour cream with caviar will give a luxurious feel and is visually impressive.
2. Cheese soufflé – these soufflés are delicious served with some leaves. I use vintage cheddar in this recipe for its strong flavour but you could use a milder cheese if preferred.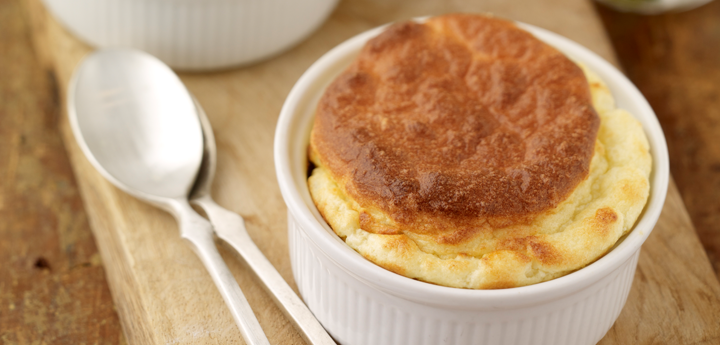 3. Prawn cocktail with melon and cucumber – a classic, and if you're really trying to impress, use a melon baller. Serve with some Marie Rose sauce and Melba toast for that perfect starter.
4. Creamy seafood cannelloni – chunks of seafood with pasta, covered with a lovely silky sauce flavoured with lemon, mustard and cheese. This is a relatively simple dish to cook, packed full of flavour.
5. Striploin steak with Pont Neuf potatoes – posh steak and chunky chips.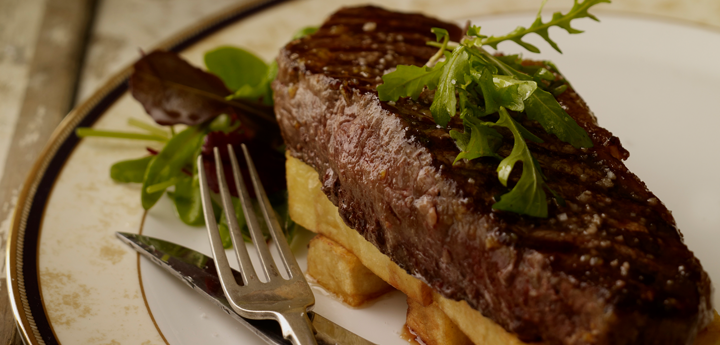 6. Gluten free chicken korma – if you like a hint of spice, this is the perfect dish to cook for your loved one. You could substitute the chicken with prawns if preferred. Scatter some flaked almonds over the dish before serving, and a few sprigs of coriander.
7. Seafood to share – this is a wonderful pan of seafood that can be eaten with some crusty bread like a chowder. Alternatively consider using this mixture as the base for a seafood pasta, vol-au-vent or even a fisherman's pie topped with savoury crumble, pastry or mashed potato.
8. Chocolate lava cakes – these are rich and indulgent with an intense chocolately gooey centre. Good quality chocolate makes all the difference, so try to get chocolate with a minimum of 50% cocoa solids.
9. Chocolate fondue – melted chocolate and fresh cream combined make the perfect dipping chocolate for either strawberries, raspberries, pineapple, kiwi, marshmallows, bananas, shortbread, the list is endless.
10. Blackberry and lemon soufflé – many people are scared of soufflés, don't be! If you follow the recipe, you should achieve perfect results every time. These soufflés are the perfect way to cleanse the palate and are not too heavy.
A decent cheeseboard – have a look at the fantastic selection of Irish cheeses available in Supervalu and choose 5 or 6, add some grapes, strawberries, crystallised ginger and honey. Serve with some crusty breads or crackers and a decent bottle of wine.
If you're cooking a special meal, don't forget to put a little planning in place. Chill the bubbles and wine, turn the heating up and turn the lights down. And remember, there's a fantastic range of chocolates and flowers available in SuperValu too!
Kevin
Here are some of my favourite Valentine's Day themed recipes... now get cooking!