One of my favourite foodie books 'Like Water for Chocolate' has an interesting theory: that the mood of the cook affects the food they produce.
But you don't have to believe in magic to appreciate that it's better for everyone if the cook can stay happy and calm in the kitchen.
I don't know about you, but I prefer to keep things simple when feeding a party crowd, rather than over-complicating things with ambitious recipes. Party food should be there to buoy up proceedings, not take over.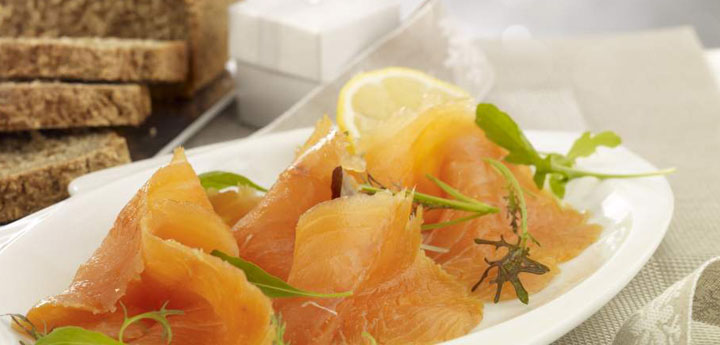 But of course keeping the food simple doesn't mean that it can't be delicious, clever or creative. Christmas is all about indulging in a little luxury, and it's easy to go the extra mile by adding some gorgeous garnishes or accompaniments. Supervalu's 'Food Academy' range from up-and-coming local producers is full of really delicious treats. My top cheat's tip would be to look there for inspiration and let them take some of the work out of your party prep.
I'm mad for the 'Wild About' range of chutneys and relishes, which will add serious pizzazz to any cheese board or charcuterie platter.
If you really want to impress with zero stress, try pairing their Raspberry Beret Chutney with a gooey soft-ripened cheese just out of the oven. SuperValu carry a good choice of Irish brie-style cheeses, including an excellent organic one from the Little Milk Company, a collective of Irish dairy famers who collaborate with cheese-makers to add value to their milk.
Or if you're thinking about smoked salmon – and in fairness, how could you not, when Irish smoked salmon is so good? – then a light garnish of wild Irish sea veg nori sprinkle will add a modern Irish touch, as would some peppery Happy Pear alfalfa sprouts. I'm a caper fiend so I've used them to flavour the cream cheese filling in my gluten-free smoked salmon bites recipe, but you could replace with finely chopped scallions or shallots if you prefer. Or you could keep the cheese plain as a foil to the interesting Supervalu Signature Tastes Irish Bushmills smoked salmon.
Another place to look for inspiration is the fresh fruit section. Affluent Victorians loved eating exot-ic fruits like pineapples in wintertime, when our own local fruits were out of season. To me, mangos are an equally luxurious blast of foreign sunshine when served in the darkest of winter months. I love the combination of mango and prawns, but you could replace the prawns in my sweet gem prawn and mango cups recipe with cubes of cooked turkey breast – just go heavier on the olive oil and easier on the lime juice, adding it at the end and only if you think the flavours can handle it.
Think of each of these straightforward recipes as a versatile base for experimentation. The most important thing is to have a bit of fun with whatever you're serving – and keep a bit of energy for merry making!
Aoife
Here are the recipes... now get cooking!