What's the difference between a stew and a casserole? A stew is a pot of moist, tender meat in a deep flavoured rich sauce with root vegetables, cooked on the hob over a long period of time.
The word casserole actually comes from the French for 'stew pan' which is the vessel it's cooked in, typically a heavy-based pan placed in the oven. We usually use beef, lamb, pork or chicken when making stews and casseroles, though for a more gourmet affair venison and other game can be used.
I'm often asked what the best cuts of meat to use in stews and casseroles are and I always recommend using cheaper cuts of meat such as stewing or round steak, even topside or silverside, but do make sure there's a marbling of fat which melts and bastes the meat during the cooking process, to keep the meat tender.
Whether you're making a stew or casserole, it's essential to start by browning the cubed meat in batches in a pan with some fat (either oil or butter).
This seals the meat and adds flavour and colour to the dish. It's important to cook the meat in batches as overcrowding the pan can result in the meat boiling in its own juices. This means you won't get that lovely caramel colour on the meat. Next I add some bacon lardons for extra flavour (to a beef or lamb stew), then onions, carrots and perhaps celery, cook them off then sprinkle with some cornflour before adding warmed stock and/or wine. The cornflour acts as a thickening agent,though a couple of grated potatoes can also be used for this. Plenty of root vegetables should be used in a stew or casserole, turnips or parsnips and I particularly like to substitute pumpkin for carrots when making a lamb stew at this time of year.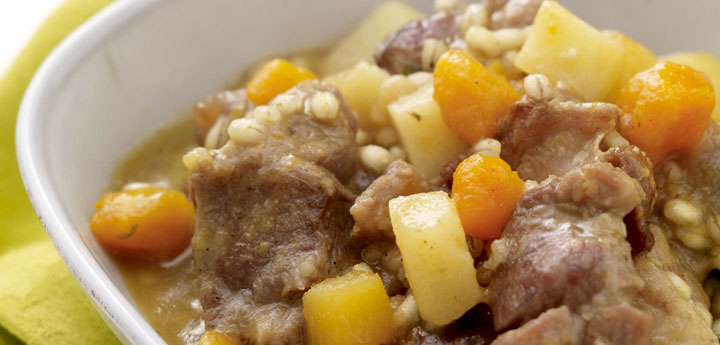 In Ireland, stew is generally regarded as something you feed to the family, not your guests, but that's not something I agree with. Maybe in the past, when there wasn't such a wide variety of fresh herbs, spices and wines available, but now I think people appreciate how nourishing and comforting a big bowl of stew or casserole can be, especially if served with garlic mashed potatoes or some sourdough bread to mop up the juices. If you'd like an nice alternative to garlic mash, try adding a couple of tablespoons of freshly grated horseradish to some hot milk and butter and leave it to infuse for about half an hour. While the milk is infusing, cook the potatoes and when they're ready, mash them with the infused milk and butter, very tasty with a beef stew.
Finally if you have catered for too many, remember that casseroles and stews will freeze for up to 3 months. Transfer leftovers into a freezer proof container or freezer bag and when chilled sufficiently, pop into the freezer. When you are ready to use it, remove from the freezer and defrost in the fridge overnight, then pop into the oven until piping hot.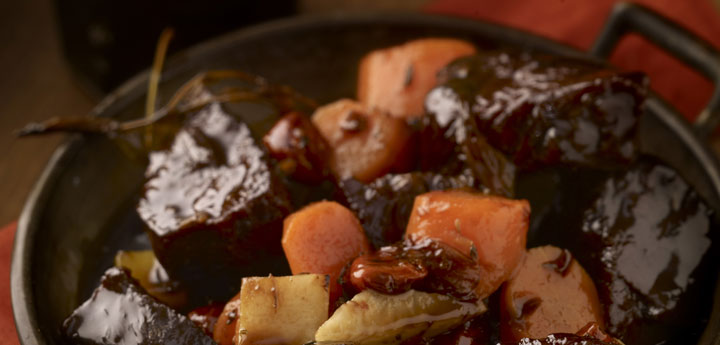 And remember, at SuperValu our butchers can assist you in selecting the best cuts of meat for whatever dish you are making. Don't be afraid to ask – they're more than happy to offer their assistance.
Kevin
Here are the recipes... now get cooking!