Whenever I hear people talking about Mexican food, they're normally referring to burritos, those lovely soft tortillas encasing meat, re-fried beans and peppers, served with salsa and guacamole.
Other favourites include tacos, easy to make using pre-made shells, smothered with spicy savoury mince and served with lettuce, peppers and sour cream.

Quesadillas are a quick mid-week meal that can transform yesterday's leftovers into something new and tasty, sure to satisfy any kids coming home from school. Simply drizzle a drop of oil onto a pan and add the tortilla, then top with your favourite fillings. I use leftover chicken, salsa, spring onions and a generous serving of cheese, topped with another tortilla. Once the cheese has melted, invert onto a plate and slice into wedges. But be careful to only use a drop or two of oil in the pan before adding the tortillas, otherwise the base can end up a soggy mess instead of nice and crisp.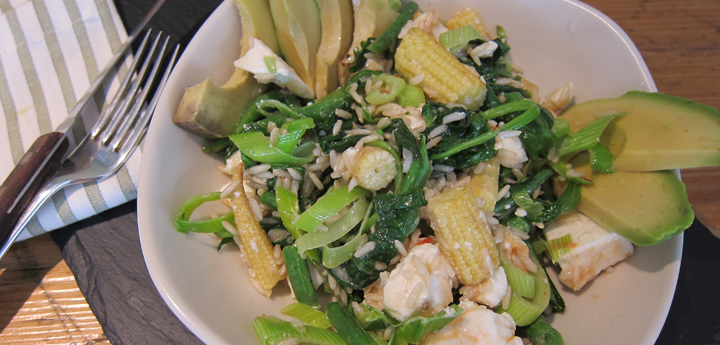 Two simple accompaniments that really complement these dishes are guacamole and Mexican salsa, and you can find my recipes for these below. Refried beans, used frequently in Mexican cooking, are available in all supermarkets, but I've included my home-made version here too.
Chillies are an important part of many Mexican dishes, and as a rule, the smaller the chilli the higher the capsaicin. It's the oil that gives a chilli its heat. So when handling chillies, do so with care, using kitchen gloves if possible, otherwise be sure to wash your hands well!
A 'mole' sauce, mainly used in chicken dishes, is a staple of Mexican cuisine, with the addition of chocolate adding another flavour dimension to it. The ingredient list in an authentic mole sauce can be exhaustive, and it can be a very time consuming exercise, however my Quick Chicken Mole recipe achieves great flavour in a relatively short time.
We all love chocolate, but did you know it actually grows in pea-pod-like receptacles on trees mainly originating from South America?
Christopher Columbus was the first man to bring cocoa beans to the Western World, though at first they were viewed with suspicion. Nowadays, chocolate comes in different qualities and when baking I always try to use chocolate with 70% cocoa solids. Try my recipe for chocolate medients, a lovely treat that can be topped with your favourite nuts, dried fruit or sprinkles.
So next time you're having friends around, why not prepare a Mexican Fiesta using the burritos, taco and quesadillas recipes on this site, washed down with some tequila cocktails, or even a little Kahlua and crushed ice!
Kevin
Here are the recipes... so get cooking!