Potatoes, the most popular vegetable in Ireland since being introduced by Sir Walter Raleigh many years ago.
They can be used in breakfast, dinner and supper, and make a really valuable contribution to our diet, being both fat free and an excellent source of vitamin C.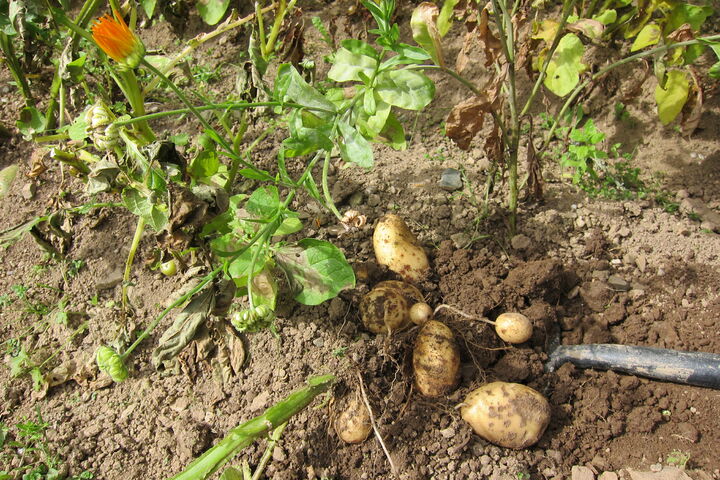 The most widely grown variety here is the Rooster, with its distinct red skin and yellow flesh. Roosters are a versatile spud as they can be boiled, steamed, roasted, baked and fried. Other popular varieties include Kerr Pinks, Records, Queens and Golden Wonders and of course the wonderful baby potato, which make delicious salads.
One of the most popular ways to serve potato is mashing them, which is great served with meats, with cabbage or spring onion to make colcannon or as a topping for cottage pie.
Making perfect mash is easy. Firstly put your peeled potatoes into a pan and cover with cold water, add a good pinch of salt, put the lid on and bring to the boil. Once boiling, reduce the heat and leaving the pan lid slightly open, simmer until a knife can pierce them without resistance.
In the restaurant here at Dunbrody, we use a Mouli to make sure there are no lumps in the mash, however a good masher and a beating with a wooden spoon should ensure good results too.
I like to add heated cream and milk with a good knob of melted butter to the mash: don't use cold cream or milk as it reacts with the starch in the potato and will result in a sticky gluey mash. Finish with a good pinch of seasoning.
Tips to make your mash more interesting;
For a lovely cheese mash, add chives and grated cheese. This goes well with all meats, especially lamb, beef or chicken.
Add a tablespoon - or two if you like it hot - of horseradish cream for an ideal accompaniment to roast beef.
Use half mashed potatoes, half mashed turnip as an alternative topping for shepherd's pie
Add wholegrain mustard for a mustard mash, which goes particularly well with sausages and pork.
If you have left over potatoes, try my boxty recipe, which makes a great lunch served with salad, or a hearty breakfast topped with a poached or fried egg, perfect for those colder mornings!
Potatoes are a great base for soup, particularly in the winter months. Try my recipe for sweet potato and coconut soup.
And there's nothing like a big bowl of steaming potatoes sitting on the dinner table to accompany your roast, with nothing more than a generous knob of butter and good pinch of salt – comfort food at it's best.
Kevin
Here are the recipes... so get cooking!