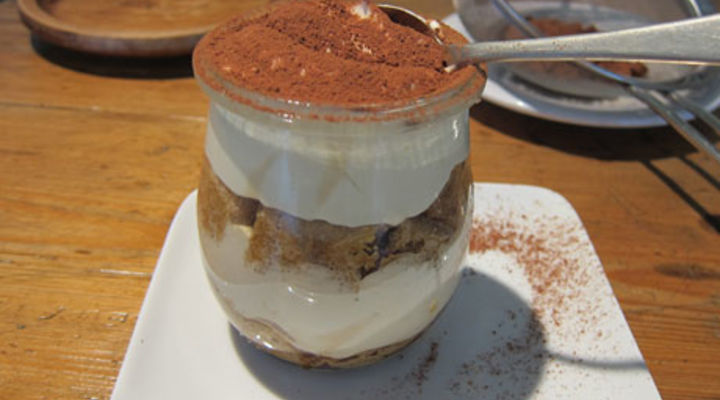 RECIPE OVERVIEW
This classic Italian dessert literally means "pick me up". Coffee-soaked boudoir biscuits smothered with creamy mascarpone and dusted with cocoa, it's a family favorite recipe.
0

-

Cocoa Powder

(unsweetened, to dust)

2

-

Fresh Egg

(separated)

30

-

Sponge Ladyfinger Biscuits

250

ml

SuperValu Cream

(lightly whipped)
Method
Place the cold coffee in a bowl, add two tablespoons of the Amaretto and the Marsala wine and put to one side.
In a separate bowl, beat together the egg yolks and sugar for about three minutes until thick and pale.
Add the mascarpone and beat until well combined. Fold in the whipped cream gently with a metal spoon.
In a separate bowl, beat the egg whites until soft peaks form. Fold the egg whites quickly but gently into the cream mixture. Add the remaining 1 tbsp Amaretto liqueur, taking care not to over stir and lose the volume that the egg whites have created.
Dip each biscuit into the coffee mixture for about two seconds on each side and shake off any excess.
Place a layer of the dipped biscuits into the bottom of four individual 8cm/3-inch dessert glasses. Spread some of the cream mixture over the biscuits and then repeat the process again, using up the biscuits and finishing with a cream layer.
Smooth the surface and dust the top with the cocoa powder.
Refrigerate for about two hours or until firm. The longer it's left, the more the flavours will develop.
Be the first to add a review.