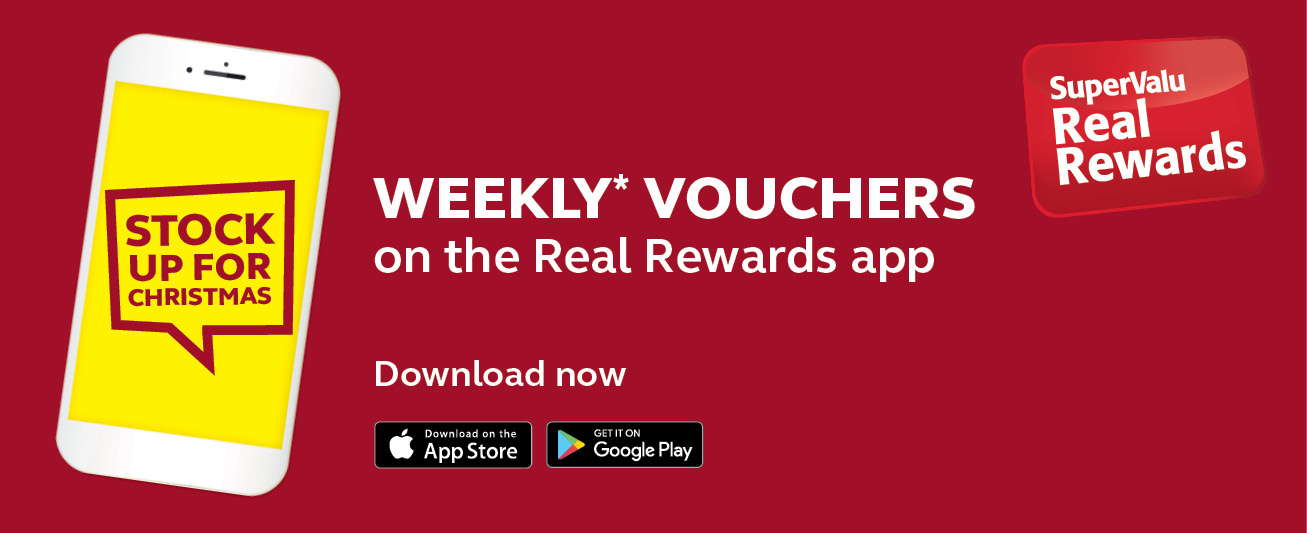 Stock up for Christmas with your weekly* vouchers
Weekly* vouchers are now available on the Real Rewards app. Use your vouchers to stock up for Christmas when you shop in-store or online at SuperValu. Simply download the app and your savings will be waiting in the voucher section under 'Valid' and 'Up-coming'. 
Download the app now
*Weekly vouchers available on the app only from 6th November to 4th December 2019. Terms and Conditions apply, ask in-store for more details.