Clarity in Bordeaux
The multitude of labels and châteaux in Bordeaux can make claret hunting pretty confusing. Ross Golden-Bannon wades in with a rough sketch and some smooth wine recommendations.
Even those least interested in wine have heard of Bordeaux, the great wine-producing region of France. And no wonder, as parts of it have been growing wine for over 2,000 years. This long history may explain the great labelling complexity of the region. Efforts over the years to simplify it have only marginally improved things and producers themselves don't seem to realise that clear labelling ensures loyal customers. Or does it? The English-speaking world has had a millennium long love affair with Bordeaux wine and has even developed a word for it: claret. So perhaps it's a case of build the labels and they will come.  
But there's a hell of a lot of labels to learn. What's the difference between Cru Bourgeois and Grand Cru Classé or simply Grand Cru? A château is often not a physical building at all, but shorthand for an estate. And hang on a minute: some areas like Médoc, Saint-Émilion and Graves have their own classifications. Worse still, the classification of Saint-Émilion wines changes every 10 years and the 2006 classification has been mired in controversy, legal battles and counter legal battles. In the end, the French government was called in to uphold the earlier classification. And you thought Irish planning laws were a quagmire.
But worry not. Even the most wellversed oenophile can be caught on the hop with Bordeaux's complex labelling. We say forget the classifications until you've had a sip of claret and instead swot up on the geographical regions within Bordeaux for clues on what to expect. Roughly speaking, the region is divided into three: the Left Bank, the Right Bank and Entre-Deux-Mers. The great Left Bank red wines start north of Bordeaux city in Médoc, and left of the Gironde estuary, then stretching south of the city to Graves and Pessac-Léognan, but now on the left of the Garonne River.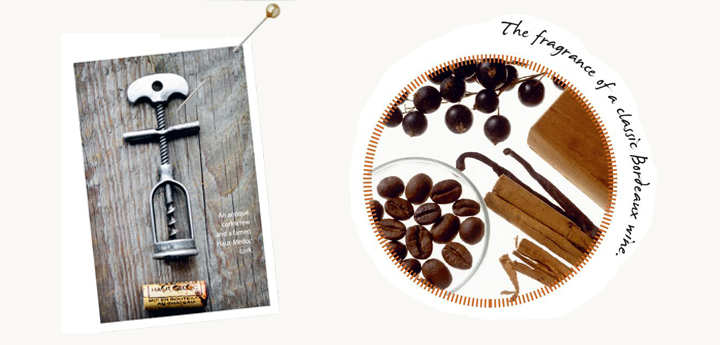 If you like your reds dark and brooding with firm tannins, dark fruits, liquorice, coffee and spice, the wines of Médoc are for you, especially with the preponderance of Cabernet Sauvignon in the classic Bordeaux blend of Cabernet Sauvignon, Merlot, Cabernet Franc, Petit Verdot and Malbec. On the Right Bank, now on the Dordogne River, which flows into the Gironde, you'll find the famed Saint-Émilion and Pomerol. The dominance of the Merlot grape on the Right Bank means you'll get all those lovely jammy and dark fruit flavours along with smoky vanilla, but as the Merlot grape is less tannic than Cabernet Sauvignon, you'll also get a more velvety, plush mouthfeel, though some of the more elegant and complex flavours require the wine hanging around in the bottle for a decade or so. 
Between these two areas and the two rivers of the Garonne and the Dordogne is Entre-Deux-Mers, 'between-two-waters', where you'll find plenty of whites but also two-thirds of AC Bordeaux and Bordeaux Supérieur reds. Look out for the Bordeaux Supérieur from this area for good reds. Only whites from the region can carry the term Entre-Deux-Mers. If you're a fan of dry whites, this one is for you, as the cooler climate here makes it ideal for growing white grapes such as Sauvignon Blanc.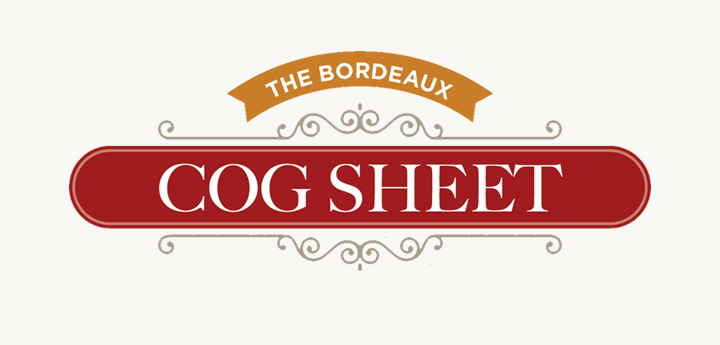 1. Know where the good vineyards are located - They'll mostly have nice neighbours at a better price.

2. Know your favourite grape and grape blends - More and more Bordeaux wine producers are placing the grape variety on the label on the back of the bottle, quelle revolution! Exporters are even placing the grape names on the front, though local laws forbid this for domestic sales.

3. 'I made this myself' instils a bit more confidence in a product than 'We blended this for you'. In French, the former is mis en bouteille au château (put in the bottle by the château) or maybe mis en bouteille à la propriété (put in the bottle by the owner). The latter is a négociant who pulled together wine from several producers to create their own mix, which isn't always a bad thing.
4. Vintage is key in Bordeaux - Above all else, it can help differentiate which bottle to reach for from a plentiful wine shelf. Climate change has meant there are far fewer bad vintages, especially since 2000, and great improvements in viniculture means even a very avergae year can be rescued. If you want to keep one vintage in mind, 1990 is the year of legends. If you spot one, grab it and run, via the till, natch.
5. Keep an eye out for 'Second Wines' - Made from younger vines on older estates and sold under the similar name but a slightly different label. This gives you access to bigger names but at much reduced prices.