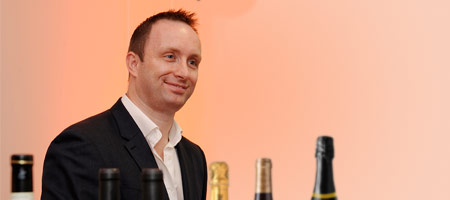 Kevin O'Callaghan, SuperValu Wine Buyer shares his extensive expertise on the world of wines that are open to exploration, the do's and don'ts of matching wines, his top picks for the festive season and some hints and tips.
With so many wine choices available to us it can be easier to stick with the tried and tested favorites and while there is nothing wrong with this; exploring new wines can yield fantastic results and open up a whole world of exciting flavours. I have yet to meet a wine drinker who does not love the experience of adding a new wine to their selection.
At SuperValu we have the pleasure of working closely with our select, award winning wine makers to develop a range of desirable wines, at pocket friendly prices. So when choosing your next bottle of wine look out for wines with our Specially Sourced logo in you local SuperValu to ensure you get the quality guarantee or ask our instore wine expert.
My belief is if you're reading this then it is not for the first time that you have searched for the answer which is almost as old as wine it's self, what wine, what food? People go through so many different bottles of wine in search of this answer, listening to so many different opinions on what goes with what and then wondering why a wine suggested does not agree with them personally. Well it's the same reason why people who order steak on a night out can choose how they like it cooked.
drink that which you like, not what others say you should like
It's because we are all different and enjoy different smells, tastes and sensations. It is only when you understand that a glass of wine can stimulate these same senses that you can start to enjoy matching your food and wines. In short, there should never be a set rule when matching wine with food except for the most simple of guides: drink that which you like, not what others say you should like. I believe this to be true, but there are some hints and tips which will give some direction along the way.