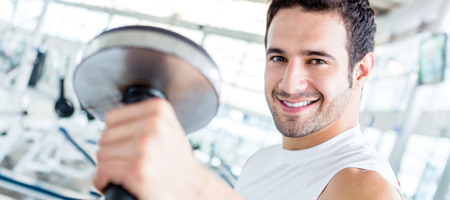 Iron is one of the best known minerals. Many people know that iron is essential for healthy blood and is needed to help carry oxygen around the body. Did you know that iron also helps you to think clearly, keeps your immune system healthy and helps to reduce tiredness and fatigue?


Where can I find Iron?
Red meat, especially beef, is one of the best sources of iron.You will also find iron in beans like chickpeas as well as red lentils.  Shellfish are another good source, especially mussels.


Did you know?
Chicken and turkey do not have a lot of iron – and the iron they have is mainly in the skin and legs, not the breast!


Iron – Benefits at a glance:
Essential for healthy blood and to make haemoglobin
Needed for normal cognitive function
Helps to release energy from food
Needed to carry oxygen around your body
Helps to keep your immune system healthy
Needed to help reduce tiredness and fatigue


How much Iron do I need everyday?
The RDA or Recommended Daily Amount for Iron is 14mg per day.
| | |
| --- | --- |
| Iron in food (per 100g) | Need per 14mg day |
| Beef | 2.7mg |
| Lamb's Liver | 7.7mg |
| Black Pudding | 12mg |
| Red kidney beans | 2.5mg |
| Chickpeas | 2.1mg |
| Red Lentils | 2.4mg |
| Green and Brown lentils | 3.5mg |
| Cabbage | 0.3mg |
| Broccoli | 1mg |
| Curly Kale | 2mg |
| Cooked Spinach | 1.6mg |
| Sardines | 2.3mg |
| Mussels | 6.8mg |
Spatone
Spatone 28s
---
Beeline Iron & Vitamin C Effervescent Tablets
Beeline Iron & Vitamin C Effervescent Double Action Tablets provide Iron (14mg 100% RDA) in a highly absorbable organic complex, which is gentle on the stomach. Vitamin C 80mg (100% RDA) plays an important role in the Iron absorption.


Key Benefits:
Fasting acting once it reaches your digestive system it is 100% available to your body.
Helps Combat Fatigue.
Key to Haemoglobin production.
Helps maintain health and Vitality.
Delicious Cherry flavoured Sparkling Drink.
Suitable for Vegetarians.