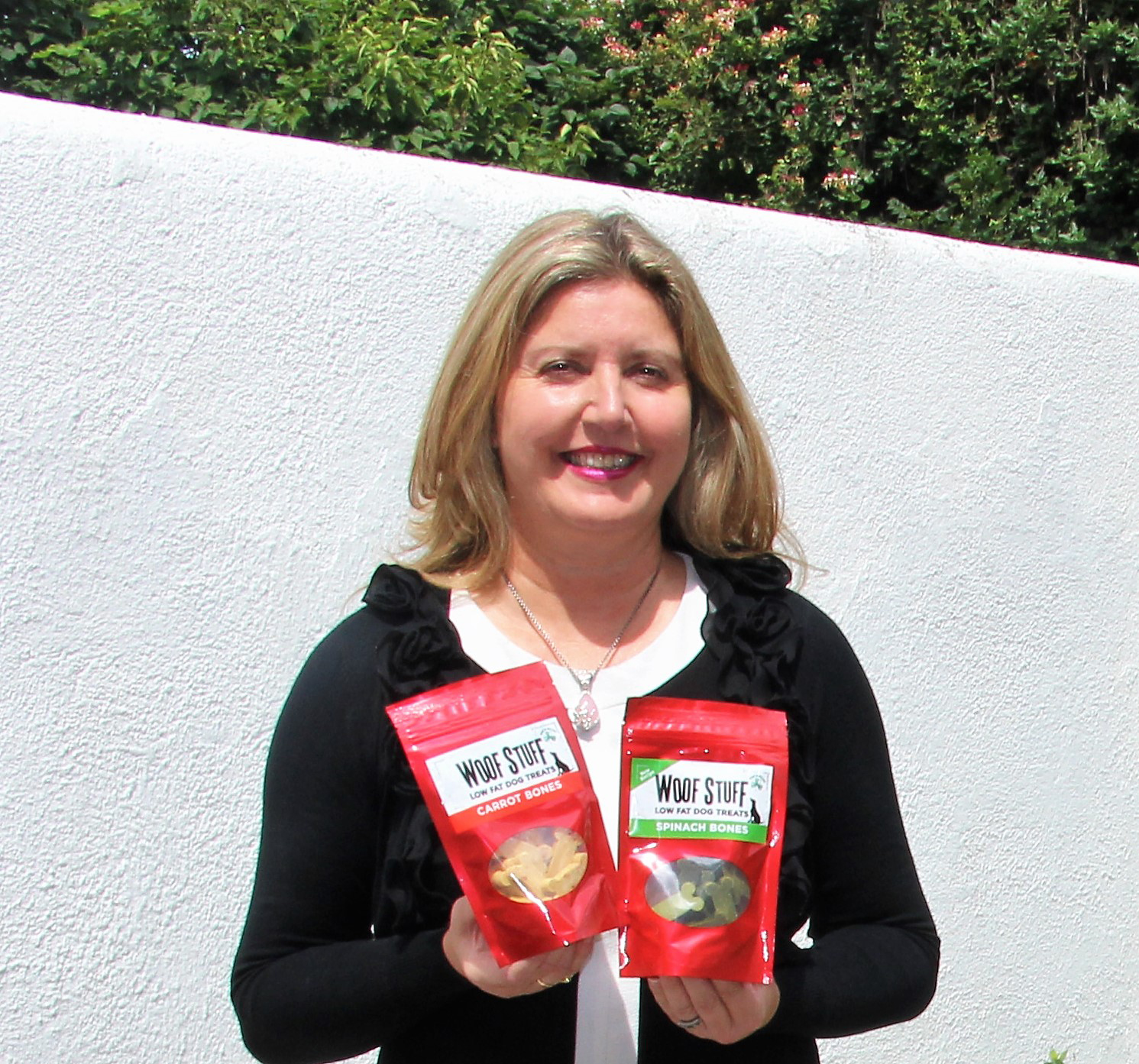 Pauline Fitzgerald has a strong background in business and has been lifelong passionate baker.
"We rescued Zuomo from the side of a busy road and he has been the inspiration for Woof Stuff, the dog treat company". The business idea came from Zuomo's love of Pauline's home cooked scones and biscuits.
Woof Stuff now produces a range of natural dog treats made for the love of dogs. Sourced locally with no animal by products.