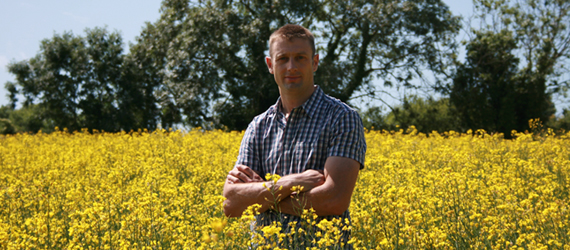 Introducing a uniquely flavoursome & healthy cooking oil produced on our family farm at Hawkstown Lower, Co Wicklow in the Garden of Ireland. Wicklow Rapeseed Oil was launched in November 2013. 
Our most recent innovative product is 2 Cal Cooking Spray ideal for those healthy slimmer's, we have plans in the near future to expand introducing more new and exciting innovative products.
Our success to date has been due to are uniquely flavoursome Extra Virgin Rapeseed Oils and the support of Supervalu's Food Academy programme, offering Wicklow Rapeseed Oil a route to market. This programme helps create thousands of jobs nationwide as every small company needs staff, PR agencies, materials, advertising, accountants, etc.
We grow Oilseed Rape on the family farm and pay local farmers a premium price for growing oilseed rape. A certain variety of seed is used that thrives in the Garden of Irelands finest soil and produces a flavoursome healthy cooking oil of Extra Virgin standard. Before launching Wicklow Rapeseed Oil, we spent two years researching the market, attending courses and creating a Flavoursome Rapeseed Oil which is light in Flavour and does Not taint the flavour of your dish.
Oils are very like wine's, the quality and flavour are affected by various parameters from Farm to Table; these include seed variety, climate, soil fertility, drying techniques, seed cleaning, cold pressing seed and oil filtration. We carefully ensure each stage is carried out to achieve 100% satisfaction resulting in a light and nutty flavoursome cooking oil.
Our Happy Heart Oils are rich in Vitamin E & has only 6% saturated fats, 94% Omega 3, 6, & 9 which help lower Cholesterol & keep a Happy Heart not to mention the High Smoke Point of over 200°C which makes Wicklow Rapeseed Oil the healthiest must have cooking oil.