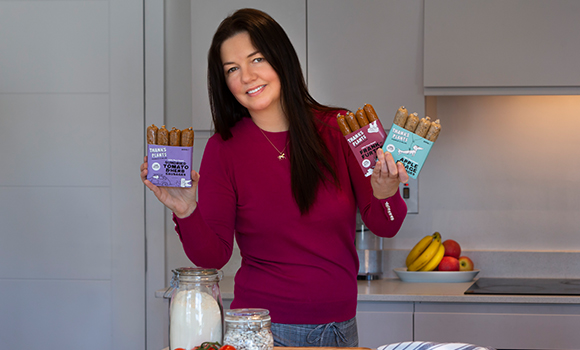 I set up Thanks Plants in 2019 but really I have been passionate about the food industry all my life.  Throughout my career in fashion and in retail property, food trends and concepts have always captured my eye.  I opened a coffee house and restaurant when I was living in Malaysia in 2015 and I really enjoyed coming up with menu ideas and daily specials.  When I moved back to Ireland in 2017, I was excited to continue my food journey here, and decided to go down the retail manufacturing route rather than opening a restaurant.
I am currently producing in Hour Kitchen in Churchtown which is a really supportive environment for new food producers.
Being a part of the Food Academy is very exciting for me.  I have learned so much along this journey and I feel ready and prepared to stock my products in retail stores.  Among many other things, the Food Academy has taught me how to ensure that my product is produced in a food safe manner; the importance of connecting with my customers through social media and in-store tastings; and how to keep on top of my accounts and apply for grants which I probably would never have done if I hadn't been a part of the Academy.