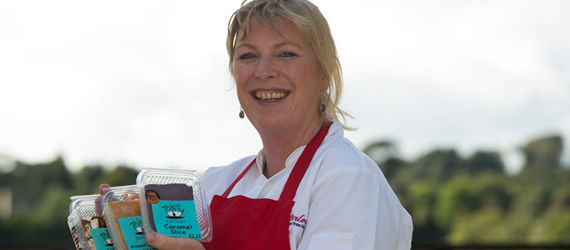 Tasty Parlour was established in 2011 by professional Chef Mary O' Hanlon. I saw a gap in the market for fresh tasty gluten & wheat free products with no additives or preservatives.
Mary used different blends of flour mixes for each product and spent time developing award winning recipes.
I work from my Dads Milking Parlour unit that was converted years ago to a dwelling house. Hence the name "Tasty Parlour"
I was a year in business selling at Farmers Market then I met Padraig from Pettitts SuperValu who gave me a chance to stock supermarket and still there to date.
We won a Great Taste award in 2017 which is something we are immensely proud of. The Food Academy has helped immensely in growing the business to Waterford Kilkenny and Wicklow Carlow. The Food Academy has been a great learning curve.
So Tasty Parlour is growing!!