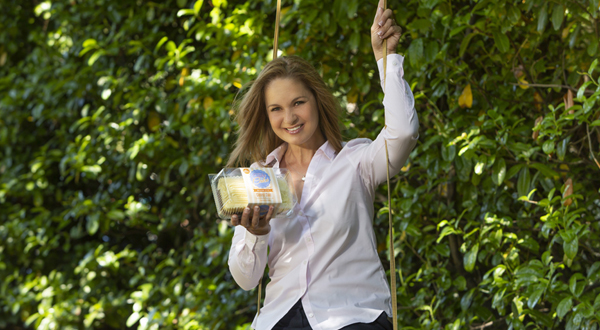 My name is Krissy Gibson, and I founded Take the Cake in February of 2017. Right away, we began supplying a local shop with our cakes. Now we have our own bakery at Base Enterprise Centre in Mulhuddart.
I am an American mother-of-four, and since making Ireland my home in 2006, my family has grown up with all these different cakes which now make up the Take the Cake menu. Since I was a child myself, these treats have been my obsession, and I have always dreamed about providing consumers with uncompromising desserts that bring joy to all who indulge.
My authentic hand-made desserts are lovingly made with no additives or preservatives, just as they were by my own mother, my grandmother, and my great-grandmother before her.
SuperValu has given me a chance to grow and thrive as a business, expanding my customer base, and giving me the confidence, I need to keep persevering. I have learned an immeasurable amount since working with SuperValu, and I will strive to maintain a long-term relationship there.