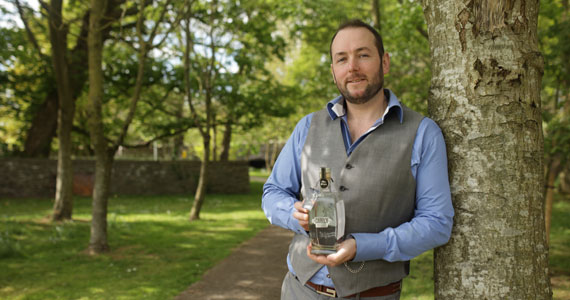 My name is Steven Murphy and I started Old Carrick Mill in 2014, I have always had a interest in Irish spirits and the magic that surrounded whiskey. Looking at the craft beer movement I said to myself I must do this.
The business really started in March 2014 when I booked my distilling course and flights to Seattle, USA. Over there I saw 1st hand craft and artisan spirits are on the rise. It was clear I had to do this, Gin and whiskey was going to be make in Carrickmacross, the same week 3 years later after all the hard work we sold our 1st bottle. And we became the 1st distillery in Co. Monaghan in 157 year.
Old Carrick Mill is an Artisan Distillery, operated from an old flour mill dating back over two centuries and lies quietly nestled into the rugged landscape of Ireland ancient east in Carrickmacross, Co. Monaghan.
At the Old Carrick Mill Distillery, we use ago old Irish traditions combined with modern efficiency and methods to create a product steeped in Irish heritage and unique flavours. Our spirits are handcrafted by our master distiller using only the finest carefully selected ingredients fused with our naturally filtered spring water which flows to us through the famous limestone of Co. Monaghan
Our local SuperValu has been great, they really can't done enough and look forward to really building the brand alongside them.