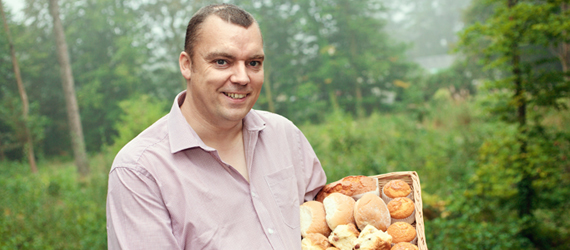 l took over the Bakery in Jan 2010, from a Family Business that went into liquidation. I started with 5 employees' after 18 months that increased to 8 employees. We are a craft Bakery only using scratch ingredients in our products, which we feel makes us stand out from a lot of other Bakeries.
We are located in the village of Laghey in South Donegal.
Since becoming part of the Food Academy, we have Doubled our production. We are now covering counties Donegal, Sligo, Roscommon, Mayo, Galway, Cavan & Monaghan in Supervalu Stores.
We also enjoy getting out every weekend doing tastings and getting to meet our new customers and getting feedback from them.
So, in a nut shell it's all positive.