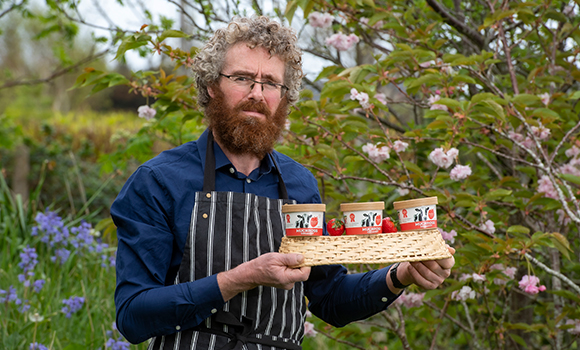 My name is John Fleming and I am a fifth-generation dairy farmer. My family have been farming in Muckross, Killarney since the 1840's. In 2019 we made the decision to diversify on our dairy farm and started making ice cream using our own fresh milk, fresh cream and free-range eggs. We think our short supply chain and commitment to quality and sustainable production contribute to the great taste of our ice-cream.
We joined the SuperValu Food Academy Programme in October 2019. Supervalu, Bord Bia and the Local Enterprise Office have been a great support throughout the programme and helped us develop our marketing strategy and helped educate us and prepare us to sell in store. We also found the other participants on the course a great source of information, inspiration and support.
You can follow us on Instagram @muckrosscreamery where we post different photos as the seasons change on the farm.
Being a farm based enterprise in Killarney we have received great support from local businesses and in turn we source our ingredients and supplies locally to support the local economy.