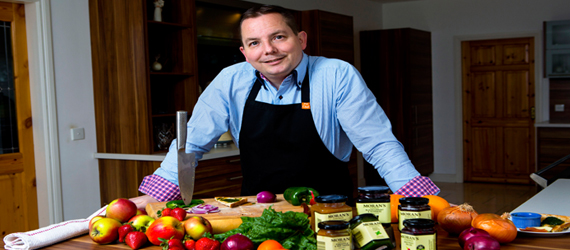 Moran's Mega Jam was set up in 2010 as a hobby at the local farmers market, here is where we met the local Supervalu owner Sean Tarpey who loved the product and asked us to stock his store.
We then joined the Food Academy where we started supplying more stores in our area. Through the Food Academy programme we were given stores across the entire country. As a result we stopped producing at home and in 2012 we moved to our purpose built factory in the village pf Ballinagh in Co.Cavan. 
We source 90% of all the fruit we use from local farms and we have helped create several hundred local jobs as a result of the local people growing to supply us specifically.
Supervalu has been an invaluable partner in helping to grow our business and teaching us how the retail process works.