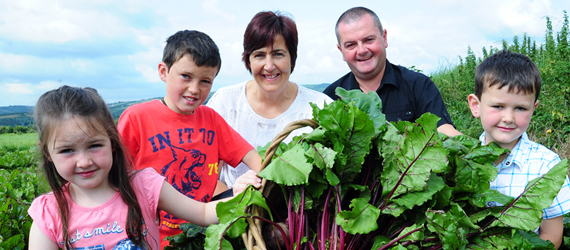 Mooncoin Homegrown Beetroot
 Mooncoin Beetroot was established in 2012 as a result of an over producing garden patch. Starting with a small patch in our garden and originally just pickling for family and friends, we saw a gap in the market for a top quality home grown, handmade pickled beetroot. We're now growing over an acre and a half of the best quality beetroot for our products. Mooncoin Beetroot represents Irish homemade produce at it's very finest. This care and attention, combined with our unique family recipe, produces beetroot that we believe to be of unrivaled quality.
Becoming part of the Food Academy has been a great boost to us as small producers. With invaluable advice and mentoring along the way, it has guided us in the right direction for success and has helped us promote our products to a wider area of customers.
Mooncoin Beetroot's success in SuperValu has allowed me to work full time at the business and hopefully in the future we will be able to go down the road of employing others who are as passionate as us about top quality home grown, home produced artisan products, thus, building the business into the future and extending our range of beetroot products.