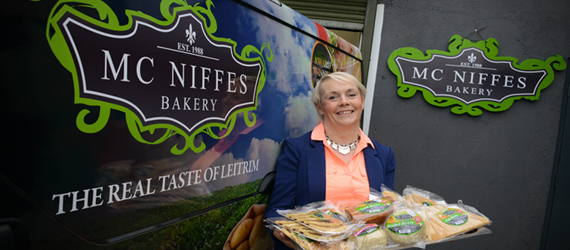 Est 1980s by Husband and Wife Team Micheal & Detta McNiffe in Beautiful Co Leitrim. The couple identified a gap in the market for delicious home-made Boxty (a regional speciality dish native to Co Leitrim and surrounding areas) and started selling to local shops initially, the demand has since taken off for their best-selling Boxty and it is now stocked in many counties all over Ireland.
Mc Niffes Boxty is made using a family recipe that is over 100 years old, providing customers the unique opportunity to experience Boxty exactly as it should be.
Having a listing with Supervalu has helped McNiffes get their Boxty products to customers who want it all over Ireland.