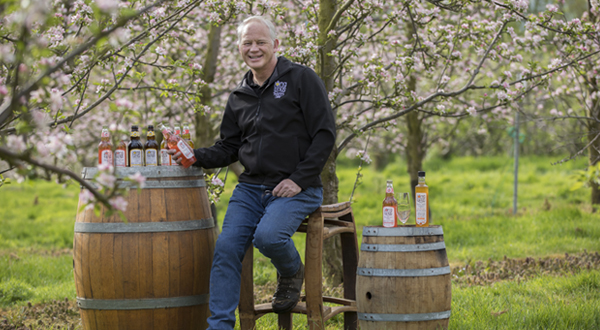 The LongWays cider company was formed in Sept. 2014, and delivered it first cider in November 2014. Located in the Suir valley, which in time's gone by was the traditional Apple producing area of Ireland.
Our Longways Tipperary cider is a premium Irish Cider direct from our family orchard in Co. Tipperary. At LongWays we set out to craft a cider which embodies quality, character and consistency, a philosophy we have adopted in apple growing over the years. We have created a vibrant, fruity modern cider with buckets of apple flavour and a smooth finish which pairs well with food or can be equally enjoyed on its or with friends.
The Food Academy was essential part of the development of LongWays cider co. From the stage after product development right through to the shelf in the shop, Supervalu as part of the food academy are essential part to the business success to date.