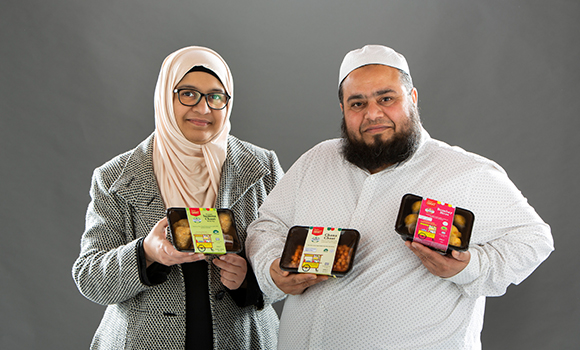 Tucked away in the town of Surat, India, is my hometown Rander. Known for its rich tapestry of history, culture and street food, Rander prides itself on producing a cluster of delectable eateries, tea room and street vendors; which I must add, has contributed to my passion for food, and most importantly cooking.
Many of the recipes I use today has been passed on from generations, and whilst feeling nostalgic, I truly hold fond memories of cooking with both my mother and grandmother.
Having moved to Ireland, and realising the limited choice of Indian cuisine, my husband and I decided to bring the taste of Rander to Ireland. This is where SAMA'S comes in and the name itself has its own story. With each letter representing the names of our children, we decided in great sentiment, this would be the name of our food business.
We started SAMA'S Foods Ltd. in July 2019, as manufacturers of Indian desserts and Snacks. In no time our products became very popular among the Community.
The SuperValu Food Academy program is a great platform for small producers like us. The guidance we received through this program is invaluable and will be helpful to us in our future business. Thanks to our excellent mentors and trainers. This program boosts the confidence of local producers provides knowledge and opens the doors of employment for other people as well.