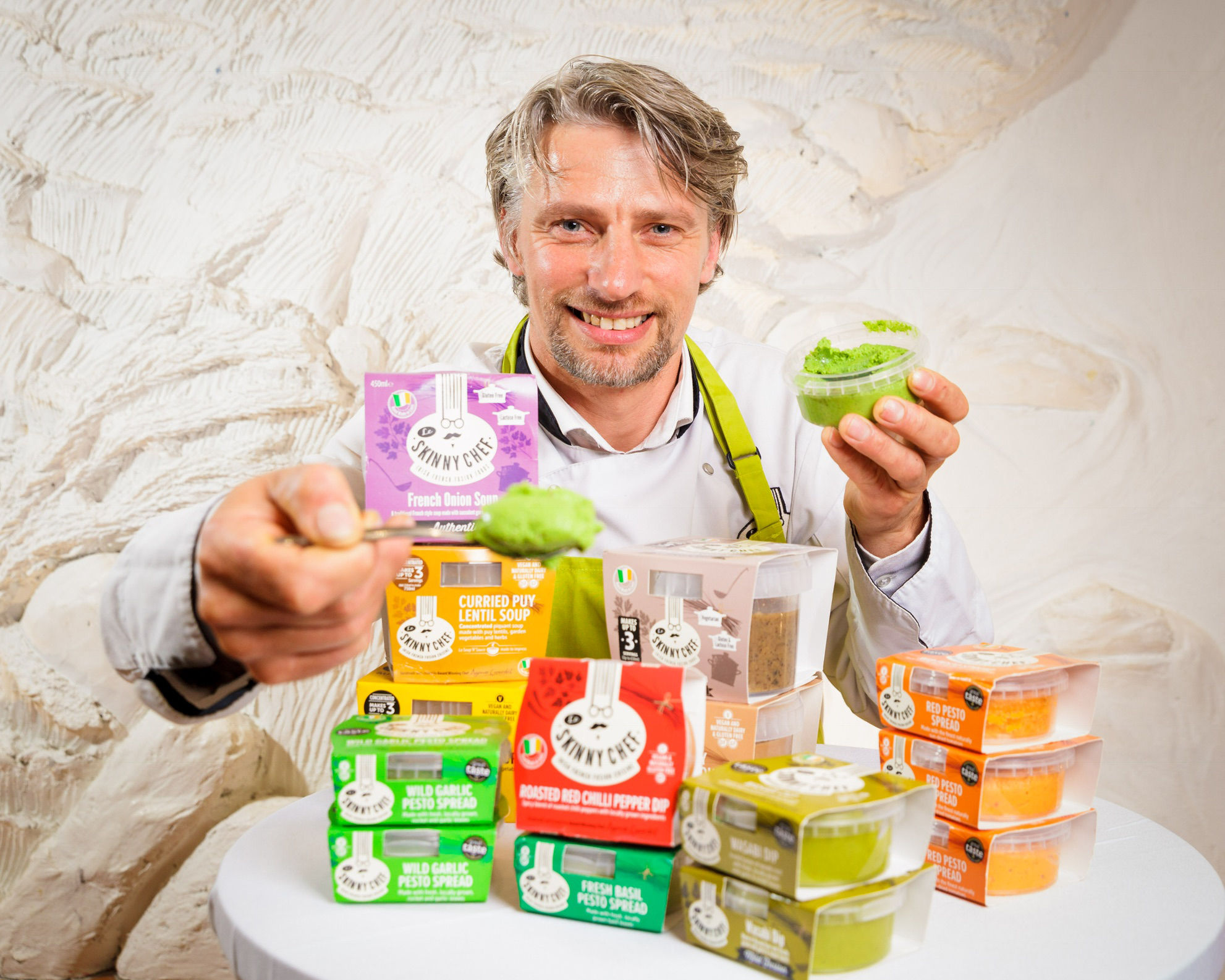 Award Winning Chef, Aymar Gourdet, specialises in French-Irish Fusion Cuisine which is inspired by natural locally grown foods.  His Mum recalls his passion for cooking and foods began at the age of eight.
Cooking is a passion for Aymar who is best known as "Le Skinny Chef".  During his after dinner floor tour of his restaurant in the heart of Kildare, customers would ask him for his delicious pesto dips to take away.  Le skinny Chef production soon began.
2015 and the first quarter of 2016 passed before getting involved in the Food academy and SuperValu programmes.  
Food Academy has been a fantastic source of knowledge and support that every producer would dream off, his business has grown in value and branding from the day he started the food academy programme.
The plan for "Le Skinny Chef", is to create jobs and serve the community with delicious natural products and fun creative recipes to enjoy at home with family and friends