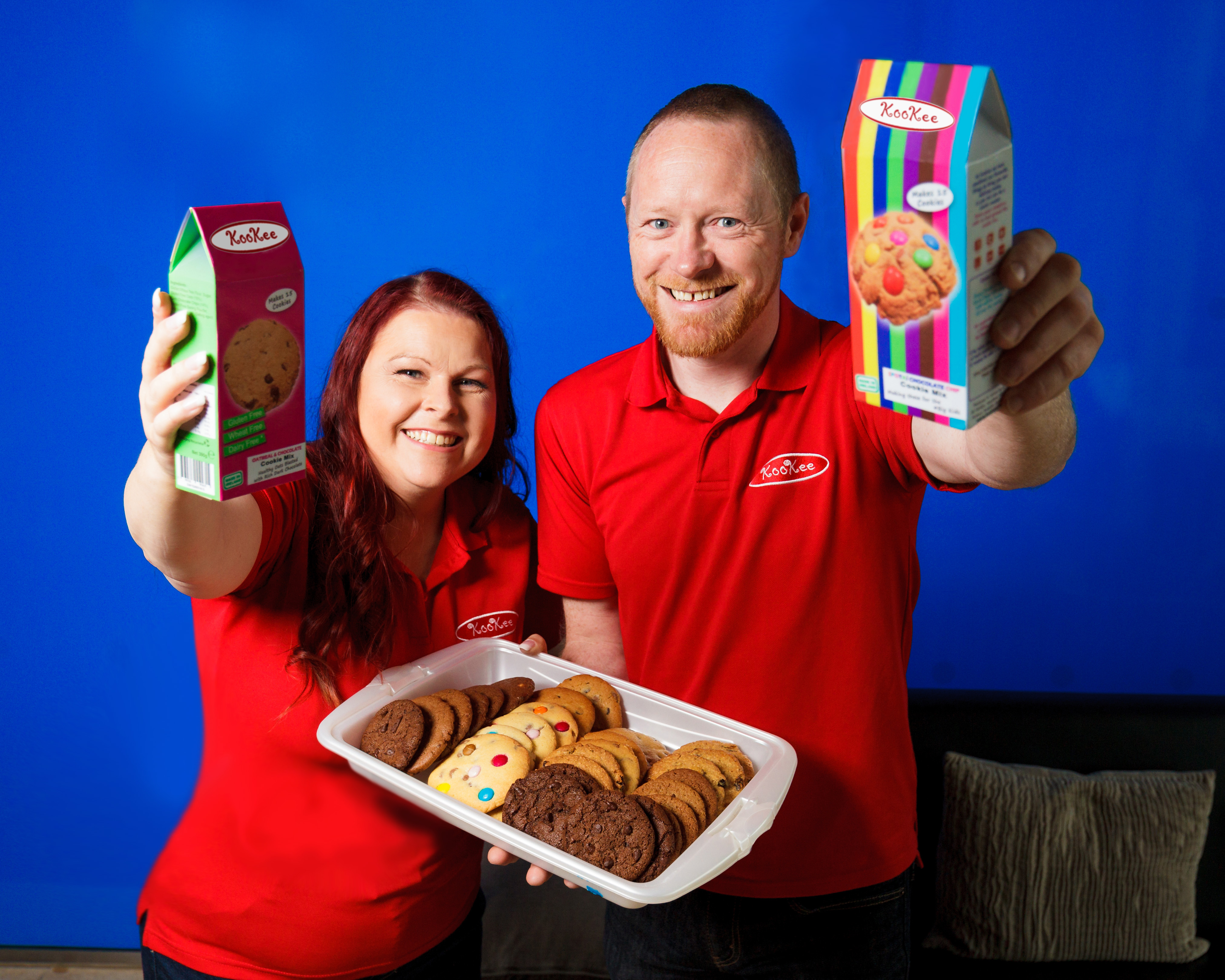 Kookee is managed by Pauline and Damian Clarke. The idea for KooKee came about after many Saturday mornings spent baking with our children. Pauline gave up work to become a carer for her eldest son who is Autistic. Preparing and baking, helped her son with his fine motor skills and helped him engage in a group activity with his siblings, along with getting an easy treat, all at once.
We started selling our cookies into local coffee shops but soon realised there was a demand from customers to enjoy our cookies at home. So we developed our easy make, bake at home dry cookie mixes. All our products are made with quality ingredients, and have no preservatives or additives. They are easy to make and are prepared in minutes.
We have Gluten, Wheat and Dairy free products available for Celiacs and Vegans. We carry a number of awards for our products, including Great Taste Awards and Blas na hÉireann. All our packaging is fully recyclable and sustainability is a key feature within everything we do.
From our first delivery in 2014, Supervalu has been key to our development and growth, and allowed us the opportunity to work within the retail sector. The early training and continued support we have received through the Food Academy programme has helped us to plan and develop viable products for the market, the retail stores and the food service sector. Also helping us build a sustainable business.
Kookee manufacture all their products in their own facility in Dundalk. They employ local, in a lot of cases "mammies" looking for work. They deliver through their own delivery vans and merchandisers. This gives them full control and allows them to offer their customers greater flexibility. Kookee now supply Supervalu stores throughout Ireland, catering companies,
schools, hotels, pizza stores, cafes and coffee shops.
We work locally in Dundalk to support charity mornings, by providing that all important cookie to accompany the tea or coffee