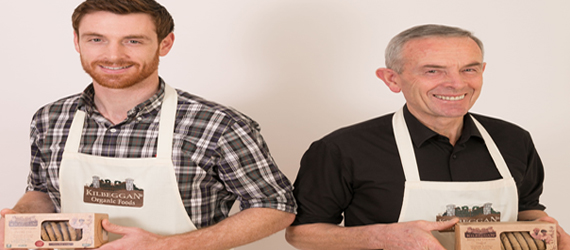 Kilbeggan Handmade Oat Cookies are a premium range of delicious oaten cookies made with the finest ingredients available. They are produced by the Lalor Family which has farmed at Kilbeggan Organic Farm for the last five generations, since 1844.
Kilbeggan Organic Foods was set up by the Lalor family in 2011 to add value to our oat crop being produced on Kilbeggan Organic Farm. We launched our Kilbeggan organic porridge oats in 2011 and followed this up with our Kilbeggan handmade oat cookies in 2015.
Supervalu through the Food Academy program has given us the tools to take our business from an on farm enterprise to a sustainable business. It has helped us bridge the gap between having an idea and delivering a viable sustainable product. Having approachable mentors in the Food Academy program means we were able to avoid some of the pitfalls that can plague small food producers.
We are proud sponsors of the Temple Street Foundation who provide support to the Temple Street Children's Hospital and to the families of sick children.