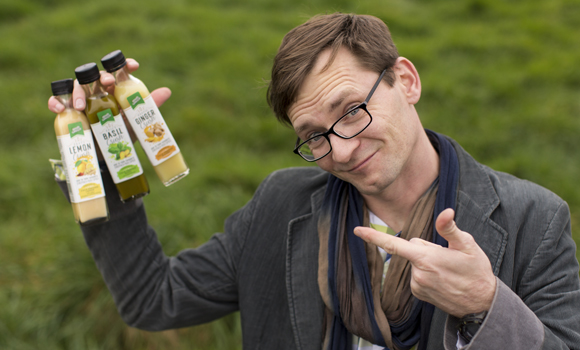 I am passionate about healthy food and a healthy lifestyle. A few years ago having been poisoned by solvent ink fumes I created a natural detox juice- my Crush. I observed the many benefits this juice had for my body by cleansing and regulating immune system. It tastes perfect in my morning tea or coffee! This juice was also a perfect mix in food. A few months later, I decided to start a small home production and presented it my friends and family only.
From this small home production in 2013, Irish Green was founded. In 2014, our first product Ginger Crush won bronze medal on Irish Food Awards. In 2015, Irish Green transformed into a sole proprietorship company and moved production to Ballyrichard, Carrightwohill, Co. Cork.
Almost two years later based on only natural ingredients, I introduced Lemon Crush designed as a typical detox supplement. Because I am passionate about cooking, I always dreamed about having my favourite herb basil in convenient liquid form. I introduced Basil Crush in the same year.
Irish Green has grown since its launch, and our customers trust and loyalty in our brand has increased. We are proud Irish producers.