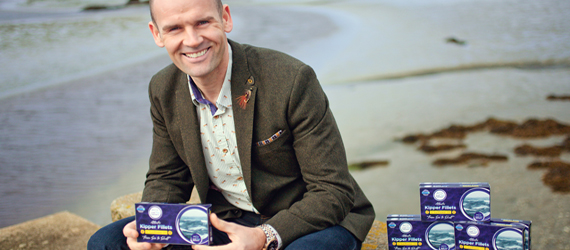 "Established in 1977, Irish Fish Canners is the only fish canning facility in Ireland. We are a 100% family owned and run business located in North West Donegal. What Irish Fish Canners do, is produce premium quality butterfly fillets of herring, mackerel and trout which are then canned for domestic and export markets. We add value by naturally smoking our fish using beech wood chips and then hand-packing to ensure highest quality is achieved in every product. The current business model is B2B whereby Irish Fish Canners mainly produce product under established contract packing agreements with some globally recognised brands such as John West.

In 2015, Irish Fish Canners embarked on a new direction which is to develop our 'Own Brand' (Irish Atlantic Canned Fish) and we engaged with the Food Academy program for our product launch. The Food Academy support has been extremely beneficial, helping Irish Fish Canners focus on a B2C model, providing guidance on how to engage with our customers, marketing supports and help dealing with the challenges of supplying retailer.
Irish Fish Canners are proud of our heritage and are committed to sustaining jobs within our rural community which is a high unemployment blackspot. With the continued support of SuperValu, Irish Fish Canners are in a position to give back to our local community and help grow our business."