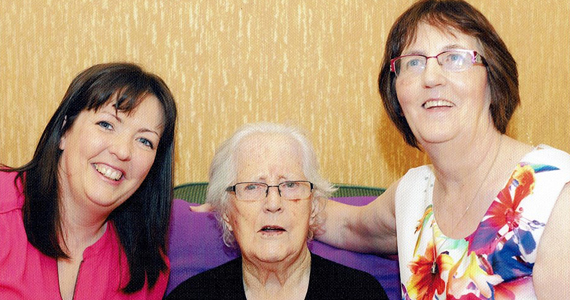 Inch House pudding was established in 2009 by Nora Egan and taken over by her daughter Mairin Byrne in 2016. Nora's Mam gave her the recipe when Nora opened the award-winning Inch House Restaurant in 1995. Nora always made this delicacy for her dining room guests, but it became so popular she decided to start to sell it locally and so the story begins.  Using fresh pigs blood Inch House puddings are made from a family recipe going back 4 generations handed down from mother to daughter. 
You can find Inch House pudding for sale in approximately 80 outlets in Ireland through independent retail stores along with a number of Supervalu's.  Top hotels, cafés and restaurants share it with their customers on menu's also.
There are four varieties in the range and all are made to order weekly;
The signature traditional black pudding is the most popular. People love its versatility and fresh taste.
The black and white pudding duo is great on a breakfast offering or brunch.
The Inch House white pudding with bacon lardons is delicious as a stuffing in a breast of chicken or on your breakfast plate. It is meaty and oaty rather than being full of fat and is also mildly spiced.
The gluten free black pudding is closer to a French boudin as it has no grains unlike the traditional black pudding. It is softer in texture while still holding that great fresh taste.
All the Inch House puddings are true to an old-fashioned fresh pudding, they are low in fat and salt, they have a mild spice and are high in iron and protein. 
 "The food academy programme gave me the chance to meet other producers who are trying to grow sustainably and build their businesses just like I hope to do. It is a fantastic opportunity to learn from each other's experiences. This was all made possible with the right type of support and thankfully that is what we received from both Supervalu".