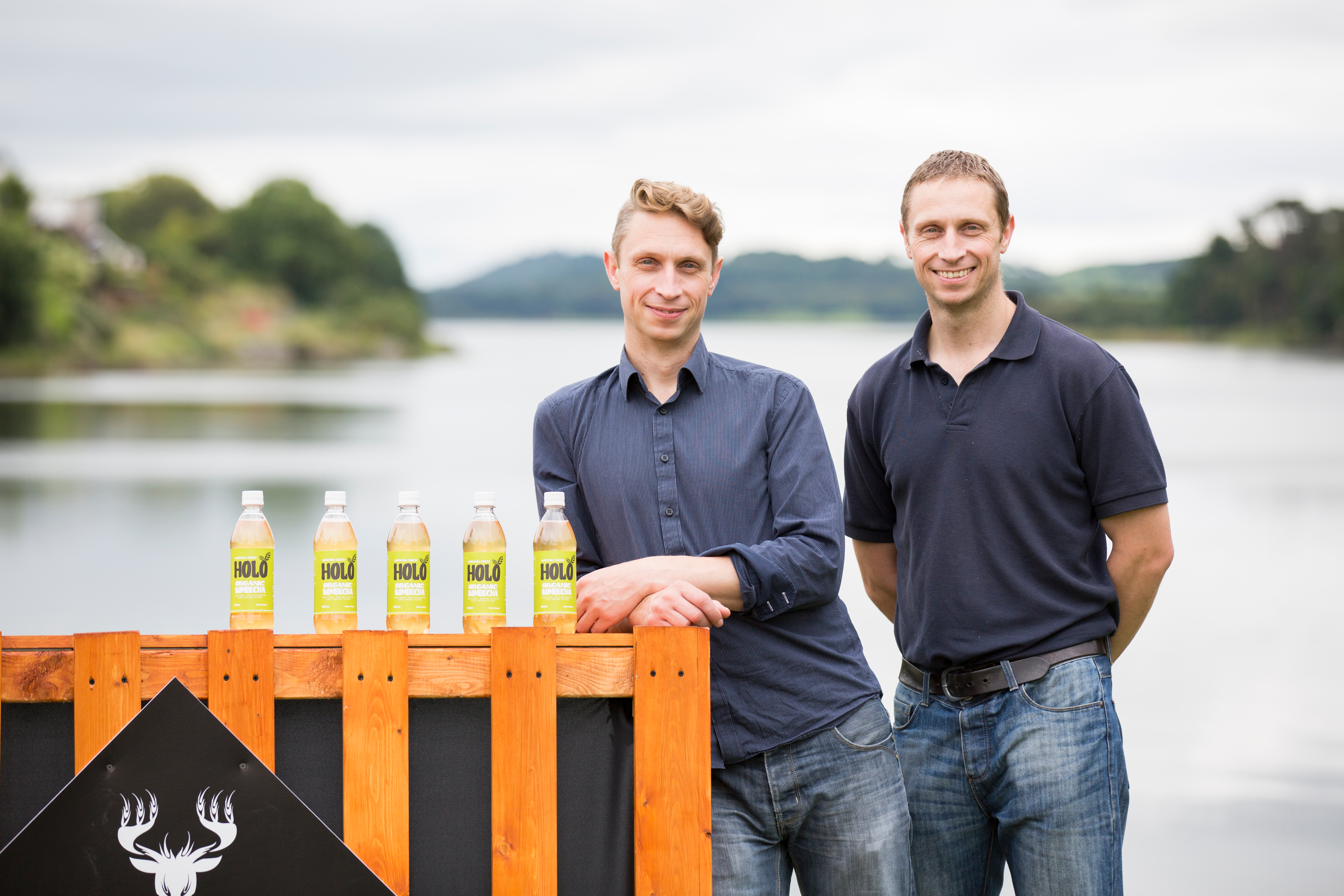 Twin brothers Padraig and Adrian Hyde launched Munster Brewery in 2013, slap bang in the middle of a recession. As the business grew so did the brewery, moving to a spacious new unit at the start of 2016. That move, Adrian says, also gave them the freedom to try other brews like kombucha. It was a perfect fit for the innovative brewery and felt right at home with the ethos of the brewery.
"From the start we believed in drinks that were free from chemicals and additives, drinks that were brewed the way nature intended. If it took longer to brew as a result, we were quite happy with that."
Kombucha is such a great drink with a long history and although it's little known in Ireland, it has a huge following in other markets such as the US where it's known for its benefits. Kombucha is a perfect fit for us and we're hugely excited to be launching our own kombucha to the market."
The Food Academy programme in conjunction with the South Cork Local Enterprise Office has been fantastic to us. The opportunity to launch with SuperValu and have that space in which we offer consumers a choice on the shelves - that's something that would be out of the reach of a lot of food producers. We would think that many companies would never have got off the ground only for the Food Academy.
We're pretty excited to be launching in SuperValu. We believe in the local ethos, the traceability and the knowledge of where your food comes from. SuperValu ticks all these boxes.
We're on a mission to make nutritious, organic food the standard.
We are using HOLO kombucha to launch a drive towards building a retreat centre for people to reconnect with themselves and their path in life. Our journey with the brewery has led us to this point and we think it would be fantastic for people to be able to visit for a few days, reconnect with themselves and their own journey in life all the while learning about organic food and how easy it can be to grow, cook, eat and drink.
Business for us has to be just as ethical and responsible to the community it operates in and which in turn support it. If we can build a movement that does good, then we'll have achieved our definition of success.